| | |
| --- | --- |
| Export Markets: | North America, South America, Eastern Europe, Southeast Asia, Africa, Oceania, Mid East, Eastern Asia, Western Europe |
| Place of Origin: | Henan in China |
Quick Details
After-sales Service Provided: Engineers available to service machinery overseas
Brand Name: Fote
Specifications
Ball Mill for Quartz/Ball Mill for Iron Sand Titanium

the ball mill is a key piece of equipment for grinding crushed materials, and it is widely used in production lines for powders such as cement, silicates, refractory material, fertilizer, glass ceramics, etc. As well as for ore dressing of both ferrous non-ferrous metals. the ball mill can grind various ores and other materials either wet or dry. There are two kinds of ball mill, grate type and overflow type due to different ways of discharging material. There are many types of grinding media suitable for use in a ball mill, each material having its own specific properties and advantages. Key properties of grinding media are size, density, hardness, and composition.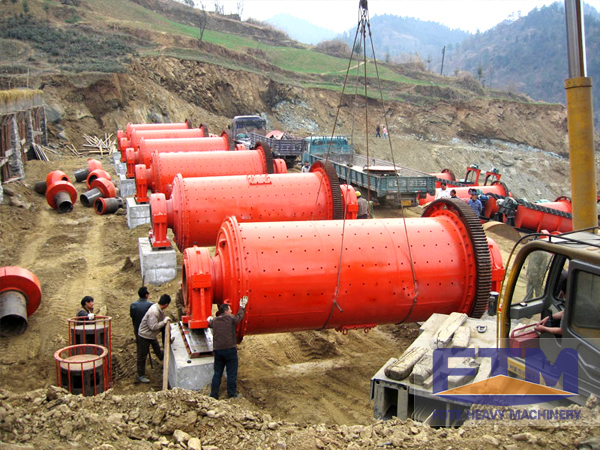 Three Types of Ball Mill for Iron Sand Titanium/Ball Mill for Quartz:
1.Energy-saving Ball Mill
Energy-saving ball mill has made a great improvement in the structure compared to the traditional ones. Its cylinder and supporting fame compose an integral system, thus when it is being fixed, Energy-saving ball mill will be hung on the foundation once. Equipped with double-tiered centripetal roller bearing, its power consumption will be reduced by 30%. the intrinsic grill pattern forcing discharge is replaced by overall pattern controlling discharge, which enhances the fineness of final product, and meanwhile increase the capacity by 15-20%.
2. Rod mill
Rod milling machine within the medium is steel bar, so level falls line contact with the ore bed surface, selective crushing effect according to size, namely, from large to small pieces ordinal shattered, so after grinding light, grinding mineral content of granularity, suitable for coarse grinding or require a material grinding mineral light re-election crushing plant.
3. Cement mill
Due to its unique grid board and fan-shaped indoor ascending dou exist, realize low level of intimidating row already grinding fine ore and timely education, the magnetic particles already qualified particles will not be in mill, so stay too long had shattered phenomenon light, grinding speed, high efficiency. Due to the low, pulp mill face in mineral aggregate less, plus grid board 'quarantine' effect, on the one hand, can use higher medium filling rate, increase installed ball quantity, and can apply allocated into the ball, on the other hand the ball was promoted to a certain height, the slurry after relatively low ball have larger face, the drop height, therefore, medium the ball is stronger, the impact of ore materials, crushing effect grinding effect is good.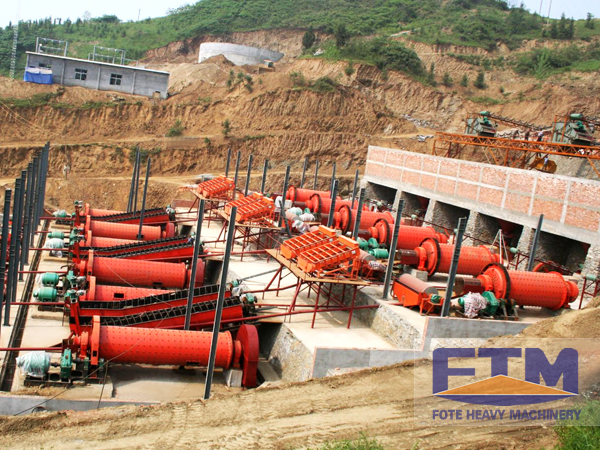 Because discharging speed, mineral aggregate retention time short, grinding ore from grinding machine can quickly into the sorting machine in subsequent assignments, so that classification into grinding machine is added more of the original ore, also big density particles from within in ball mill had gathered, reducing the crushing, higher productivity. The grinding machine is suitable for a rough grinding or two paragraphs grinding the first section grinding, can also be used to grind easily crushed and softer ore.
Henan Fote Heavy Machinery Co., Ltd., is a professional mining machinery manufacturer in China. We provide complete sets of ore dressing machine, stone production line, cement making equipment and compound fertilizer equipment, and so on. Fote Machinery having been in the business with elaboration for more than 20 years with our products being exported to West Asia, Central Asia, Africa and Europe, winning much praise and trust from our customers. Welcome to visit and order.