| | |
| --- | --- |
| Export Markets: | North America, South America, Eastern Europe, Southeast Asia, Africa, Oceania, Mid East, Eastern Asia, Western Europe |
| Place of Origin: | Anhui in China |
| Packaging Details: | as per customer request |
Quick Details
Long-reach: tube expander
tube expander: for heat exchangers
Specifications
H Series Long Reach Expanders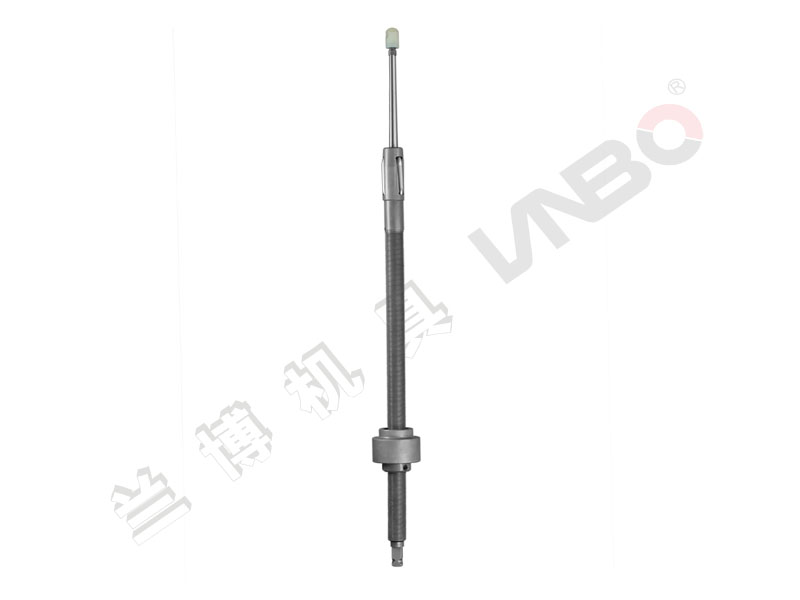 Suitable for tube OD 12.7mm - 76.2mm.
for Multi-Step Expansion or Double Tube Sheet Expansion.

Applications:
Power Plant Condensers, Heat Exchangers, Low/High Pressure Feedwater Heaters, High Pressure Heat Exchangers for Chemical Processing, Air-Cooled Condensers.
User Could adjust the Roll Length based on the Expansion
If Hexagonal Connector will be used, please notify us.

Expander size table(mm)
Tube Dimension

Expansion RangeD

Square

□S

(in)

Min.

Roller Length

M=38(1-1/2")

Roller Length

M=57(2-1/2")

Roller Length

M=76(3")

OD(in)

Tube Wall

Max.

Effective Length

A

Part #

Max.

Effective Length

A

Part #

Max.

Effective Length

A

Part #

12.7

(1/2")

1.24

9.2

10.9

30

H001

-

-

-

-

-

-

9.5

(3/8")

1.07

10

11.7

H003

0.89

0.71

10.8

12.5

H005

0.64

0.56

0.51

15.9

(5/8")

1.83

11.6

13.5

27

H007

13.2

46

H007M

-

-

-

1.65

1.47

12.4

14.3

H009

14.0

H009M

1.24

1.07

13.2

15.1

H011

14.8

H011M

0.89

0.81

14

16.2

H013

15.8

H013M

15.4

65

H013L

0.71

0.64

19

(3/4")

1.65

14.8

17

H015

16.6

H015M

16.2

H015L

1.47

1.24

15.6

17.8

H017

17.4

H017M

17.0

H017L

1.07

0.89

16.4

18.9

24

H019

18.4

43

H019M

18.0

62

H019L

0.81

22.2

(7/8")

2.41

2.11

17.1

19.7

H021

19.2

H021M

18.8

H021L

1.83

1.65

17.9

20.5

H023

20

H023M

19.6

H023L

1.47

1.24

18.7

21.5

22

H025

21.1

41

H025M

20.6

60

H025L

1.07

19.5

22.3

H027

21.9

H027M

21.4

H027L

0.89

25.4

(1")

2.77

18.7

21.5

22

H025

21.1

41

H025M

20.6

60

H025L

9.5

(3/8")

2.41

19.5

22.3

H027

21.9

H027M

21.4

H027L

2.11

20.3

23.1

H029

22.6

H029M

22.1

H029L

1.83

1.65

21.1

23.9

H031

23.4

H031M

22.9

H031L

1.47

21.5

25.0

19

H032

24.4

38

H032M

23.8

57

H032L

12.7

(1/2")

1.24

22.3

25.8

H034

25.2

H034M

24.6

H034L

1.07

31.8

(1-1/4")

3.4

23.1

26.5

H036

26.0

H036M

25.4

H036L

3.05

23.9

27.3

H038

26.8

H038M

26.2

H038L

2.77

24.7

28.1

H040

27.6

H040M

27.0

H040L

2.41

25.5

29.5

16

H042

28.8

35

H042M

28.2

54

H042L

2.11

26.3

30.3

H044

29.6

H044M

29

H044L

1.83

27.1

31.1

H046

30.4

H046M

29.8

H046L

1.65

1.47

27.9

31.9

H048

31.2

H048M

30.6

H048L

1.24

38.1

(1-1/2")

4.19

3.76

28.7

32.7

H050

32

H050M

31.4

H050L

3.4

29.5

34.1

14

H052

33

33

H052M

32.6

52

H052L

3.05

30.3

34.9

H054

34.1

H054M

33.4

H054L

2.77

31.1

35.7

H056

34.9

H056M

34.2

H056L

2.41

31.9

36.5

H058

35.7

H058M

35

H058L

2.11

32.6

37.2

H060

36.5

H060M

35.7

H060L

1.83

33.4

38.0

H062

37.3

H062M

36.5

H062L

1.65

44.5

(1-3/4")

4.19

3.76

35.1

-

-

-

39.7

H064M

38.9

H064L

19

(3/4")

3.4

3.05

36.6

41.3

H066M

40.5

H066L

2.77

2.41

38.2

42.9

H068M

42.1

H068L

2.11

1.83

50.8

(2")

3.76

40.7

-

-

-

46.1

30

H070M

45.3

49

H070L

3.4

3.05

2.77

43.9

49.2

H072M

48.4

H072L

2.41

2.11

57.2

(2-1/4")

5.16

-

-

-

3.76

47

52.4

H074M

51.6

H074L

3.05

49.5

55.6

H076M

54.8

H076L

2.77

2.41

2.11

63.5

(2-1/2")

5.59

-

-

-

5.16

4.19

52.7

58.8

H078M

58

H078L