| | |
| --- | --- |
| Place of Origin: | Shanghai in China |
Quick Details
Brand Name: CN
Transparency: Transparent
Processing Type: Multiple Extrusion
Hardness: Soft
Feature: Moisture Proof
Usage: Decorative Film
Type: Stretch Film
Material: PET
Specifications
BoPET is a polyester film made from stretched polyethylene terephthalate (PET) and is used for its high tensile strength,
Chemical and dimensional stability, transparency, reflectivity, gas and aroma barrier properties, and electrical insulation
Features of our BOPET Film / PET Films
Bopet Film has strong adhesive strength and nice brightness.
Bopet Films has excellent puncture resistance no pin hole, no cockle.
Bopet Film has outstanding mechanical strength
Bopet Films has excellent electrical insulation
Bopet Film has good durability and dimensional stability
Bopet Films has high resistance to temperature and chemicals
Bopet Film for low water absorption and gas permeability
Bopet Films for Superior gloss and transparency Wonderful packing decoration effect
Our products ranges:
Bopet film / Polyester Film / PET Films range from 10 micron to 150 micron
Bopet film / PET Films / Polyester Film - Clear pet, corona treated, chemically coated, white opaque, heat sealable, heat
Resistance, metallized, PVDC coated, low haze - ultra clear film

We supply is a bi-axially oriented white and opaque PET film made of special master batch, which is widely used for label, tape, release coating and etc.
Main Properties
White and opaque
Even thickness
Good dimensional stability
Excellent processing ability
Suitable surface roughness
Thickness:25mic/50mic
PleaseContactUs for more details.
Characteristics:
High cleanliness, low surface roughness, excellent flatness, dimensional thermal stability, great appearance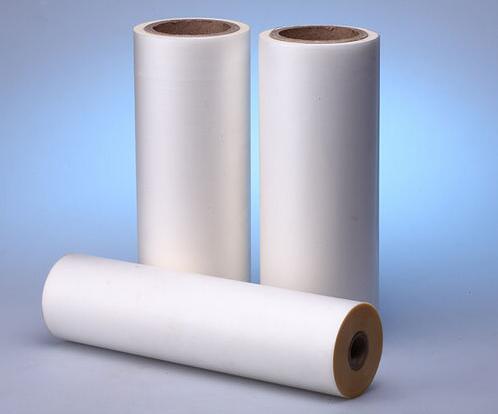 Please feel free toContactUs for more detail techinic information and support.