Specifications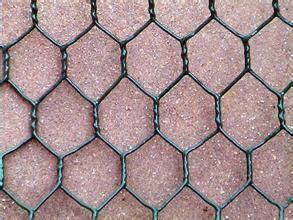 Introduction:
Hexagonal mesh is also called hexagonal wire netting, insulation mesh, or soft edge mesh.
Features:
It has firm structure and smooth surface, and has good resistance to corrosion and oxidation.
Use:
It is used as fence to raise chicken, duck, goose and rabbit or in the zoo, or used as mechanical equipment protection, highway fence, sports venue fence, road greening fence,Control and guide the river and flood, bridge protection, flood dike and diversion dam, rock collapse protection, to prevent soil erosion, retaining walls, road protection, solid soil structure, seaside defense works, port works.