Specifications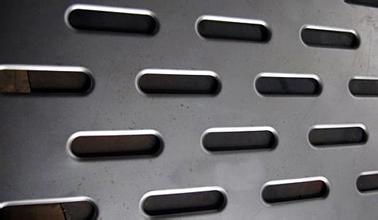 Material:
the raw material of oblong hole punching mesh includes: stainless steel plate, aluminum plate, low carbon steel plate, aluminum magnesium alloy plate, copper plate, nickel plate, etc.
Hole pattern:
Long strip punching mesh includes rectangular punching mesh and oblong punching mesh.
Use:
Rectangular punching mesh is mainly used for filtration of solid, such as vibrating screen. Oblong punching mesh is mainly used in chemical machinery, pharmaceutical equipment, food and beverage machinery, cigarette machine, cutter, dry cleaners, ironing table, sound equipment, refrigeration equipment (central air conditioning) speakers, handicraft production, paper making, hydraulic accessories, filtration equipment and so on.