Specifications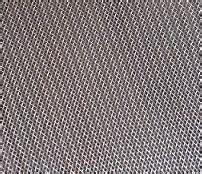 Material:
Dense net is woven with high quality stainless steel wire.
Specification:
There are different warp wire and weft wire diameters and different mesh numbers. by reasonable collocation of wire diameter and mesh number, it can reach the filter density that square hole mesh can't reach. So all mat net is fine filtering dense net, but usually the warp wire diameter is greater than the weft wire diameter. Contrast type weave gets its name because the weft wire is much thicker than the warp wire.
Uses:
It is used in aerospace, petroleum, chemical engineering and other industries, and is suitable for filtration of plastic wire drawing machine, cast film machine, coating machine, such as plastic woven bags, plastic film, ink cartridges, sewage treatment, etc.