Specifications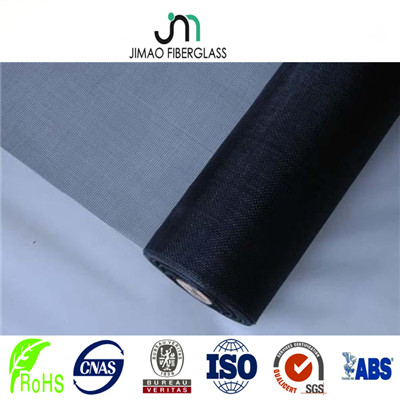 Fiberglass mesh is woven of alkali-free or mild alkali fiberglas s, then coated by the anti-alkali and reinforcing agent and treated by high temperature heat finishing. The most common place to find fiberglass mesh is intrapetrous.
It is made of C-glass yarn under the process of plain weaving. It is widely used in base fabric of ventilation in tunnel and mine underground or smelting plant after soaked by special technique.
It is strong tension, well heat resisting, anticorrosive, resistance to burn, strong adhesive power etc.
Standard thickness: 0.28mm.
Standard width: 0.915m.
Standard weight:273g/m2.




Characteristic

1.Good chemical stability: Alkali-resistant, acid-resistant, waterproof, cement erosion-resistant, and other chemical corrosion resistant, and strong bonding with resin, soluble in styrene.
2. High strength, high modulus, light weight.
3. Good dimensional stability, stiffness, smooth, not easy to shrinkage deformation, good positioning.
4. Good impact resistance. (Due to the high intensity and toughness
5. Anti mildew and insect.
6. Fire protection, thermal insulation, sound insulation, insulation




Application
1. Reinforced wall materials
2. Reinforced cement products
3. Used for Granite, mosaic, marble back mesh etc.
4. Waterproofing membrane cloth, asphalt roofing
5. Framework material for reinforced plastics, rubber products
6. Fire board
7. Grinding wheel base fabric.
8. Road surface with geogrid
9. Construction caulking tape etc.



Specification
It contains interior wall insulation f, External wall insulation, GRC reinforced mesh, fiberglass tape four kinds.
1.Mesh:2.5×2.5mm,3×3mm,4×4mm,4×5mm,5×5mm,6×6mm,8×8mm,9×9mm,10×10mm and so on.
2.Weight:50-180gr/square meter
3.Length:20-200m/roll
4.Width:1m,2m
5.Color: white, yellow, blue, green
Technical Da
ta
NO.
Main
Specifications
Mesh size mm
Yarn density (tex)
Mass g/m2
Tensile strength N/5X20cm
Warp
Weft
Warp
Weft
Warp
Weft
1
4×4-75g/m2
4
4
48/2
200
75±3
700
850
2
4×4-145g/m2
4
4
134/2
240
145±5
1500
1500
3
4×4-160g/m2
4
4
134/2
300
160±5
1500
1650
4
4×5-110g/m2
4
5
100/2
360
110±5
1100
1200
5
4×5-145g/m2
4
5
134/2
300
145±5
1400
1400
6
4×5-160g/m2
4
5
134/2
360
160±5
1500
1600
7
5×5-125g/m2
5
5
100/2
340
125±5
1100
1300
8
5×5-145g/m2
5
5
134/2
360
145±5
1450
1600
9
5×5-160g/m2
5
5
134/2
430
160±5
1500
1700
10
10×10-90g/m2
10
10
200/2
300
90±3
900
1200
11
10×10-110g/m2
10
10
250/2
450
110±5
1000
1400