Specifications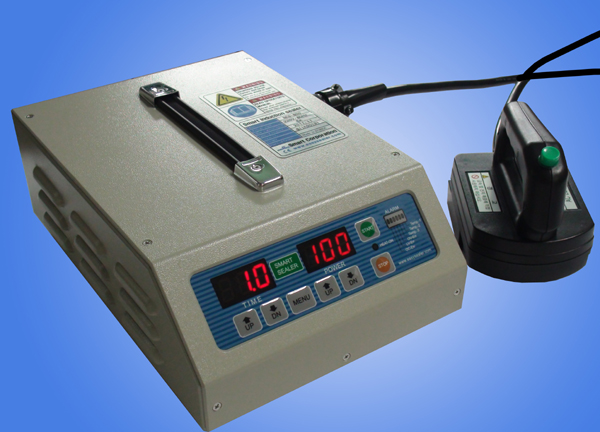 ?Custom made product and it can seal container without cap
?Hygienic non-metallic structure, compact design
?Economic output device withlow-power, high-efficiency
?Adopted Multi-Channel Head
?Simple to use with FND Type
- Standard can be set by selecting Min, Maxand EXT
- Data can be saved
?Product exported to overseas market
- Product with 100V power available (Japan, US, etc.)

Input power
AC 220V X 60Hz X 1Phase
External dimension
W225 X D304 X H115mm
Weight
about 6kg
Container to be applied to external output area
Hand coil-A
Φ25 -Φ80mm
Hand coil-B
Φ80 - Φ120mm
Capless sealing
Order type
Production quantity
5-10 EA/Min
Input current
10A
Output current
50 ~ 800W
※ the product specification mentioned above are subject to change without prior notice for quality improvement and product improvement.
? Variety of containers with cap up to?25 ~?80 are sealed by utilizing adjustable jig
? however, standard type cannot be applied to metal cap and ceramic.
? Sealing product must be packaged and moved by way of putting pressure with cover.
? in case of storing in refrigerated state, keep it in capped state because it may fall.
? in case of sealing of the product with high temperature, remove the moisture on the sealing surface.
? Food container, cosmetic container, ink container, agricultural product storage container, chemical product container, etc.
- PET, HDPE, PS, PP, acrylic, glass, ceramic, etc.