| | |
| --- | --- |
| Export Markets: | North America, South America, Eastern Europe, Southeast Asia, Africa, Oceania, Mid East, Eastern Asia, Western Europe |
| Place of Origin: | Fujian in China |
| Packaging Details: | Diverisfied Neutral Packing |
Quick Details
Usage: Tester Common Rail Injector
Power: Electronic
Brand Name: DIESEL PARTS
Warranty: One Year
weight: Standard
Model Number: Cr3000A-708
Warranty: Years
OE NO.: Cr3000A-708
Car Make: Common Rail
Type: Other
Size: Standard
Test Bench: Nozzle Tester
Common Rail Injector Tester: Cr Injector Test Facility
Specifications
CR3000A common railtest bench is our latest independent researched special device to test the performance of common rail pump and injector . it is continuous fuel delivery analysis computerised measuring system for conventional and new diesel injection systems. the electronic fuel delivery measuring system is compulsory for modern diesel injection system testing.It guarantees a high level of reproductivity of the measured valuse.
Optional Fuction:
1. One flow sensor(Injection,return oil.Turn test)
2.Two Flow Sensors
Recommend,test fast,Injection,return oil ,test at the same time)
3Weight Sensor(Many injectors can tested at the same time,Test easily and quickly,Low requirements on temperature and oil quality)
4,DRV Valve and Pump Delivery Sensor,Used in CR PUMP Testin
5,Can Test Denso HP0 pump
6,Can Test Bosch,Siemens piezo Injectors
7.with CP1 PUMP
8,Injectors Mounting bracket, convenient and reliable injector clamping
CR3000A COMMON RAIL TEST BENCH is the professional test bench which is used for testing common rail system, can test common rail pump,common rail injector at same time.
1 Pump testing: pump delivery, pressure,PVC working status, leakage of itself,
2.Injector testing: leakage, injection oil quantity and back oil quantity(pre-injection,Idling, emissions, full load)
3.It can test pressure sensor,and DRV valve
4. Supports system: BOSCH,DELPHI,DENSO,SIEMENS
5. Testing data inside( pump and injector)
6. Electronic fuel delivery measuring, automatic detection.
Technical parameters
1.Motor power: 7.5KW, 11KW, 15KW, 18.5KW
2. Electronic power: 3 PHASE 380V or 3 PHASE 220V
3. Motor speed: 0-4000RPM
4. Presure adjustment: 0-2000bar
5. Flow testing range: 0-600ml/1000times
6.Flow measurement accuracy:0.1ml
7. Temperature range: 40+-2
8. Cooling system: fan or forced cooling
Our factory is specialist in diesel parts, such as head rotor, plunger, d.Valve, nozzles etc for Toyota, Nissan, Isuzu, Mitsubishi,Scan, Man,Merderz,Iveco etc.
Also head rotor for DPA, DPS,DP200.
PASSED ISO 9001:2008 CERTIFICATION.
China Lutong Main Products
Head rotor: VE,DPA,DPS,DP200 head rotors for Toyota, Nissan, Mitsubishi, Cummins,Kiv,etc
Common Rail Nozzle: Bosch Denso Delphi Series Injector Nozzle
Control Valve:Delphi 621C & 622B, Bosch Control Valve, Valve Cap334,Denso Control Calve Plate,EUP/EUI valve
Common-rail Injector: Delphi Bosch Denso Euro 3 Injector Assembly
Common Rail Tools: Diesel Injector Tester, Fuel Pressure Gauge S60H, Assemble and Disassemble Tools,
Euro 2 Nozzle: S/P/SD/PD/SN/PN Type Nozzle, Yanmar Nozzle, Kamaz Nozzle
Plunger: A/AD/P/PS7100/PS8500/PW2000/BQ/EP9/MW type Plunger
Delivery Valve: A/P/Constant Pressure Delivery Valve
Reference parts: supply pumps,feed pumps,repair kits, cam disk,blade,shaft driver also avaiable.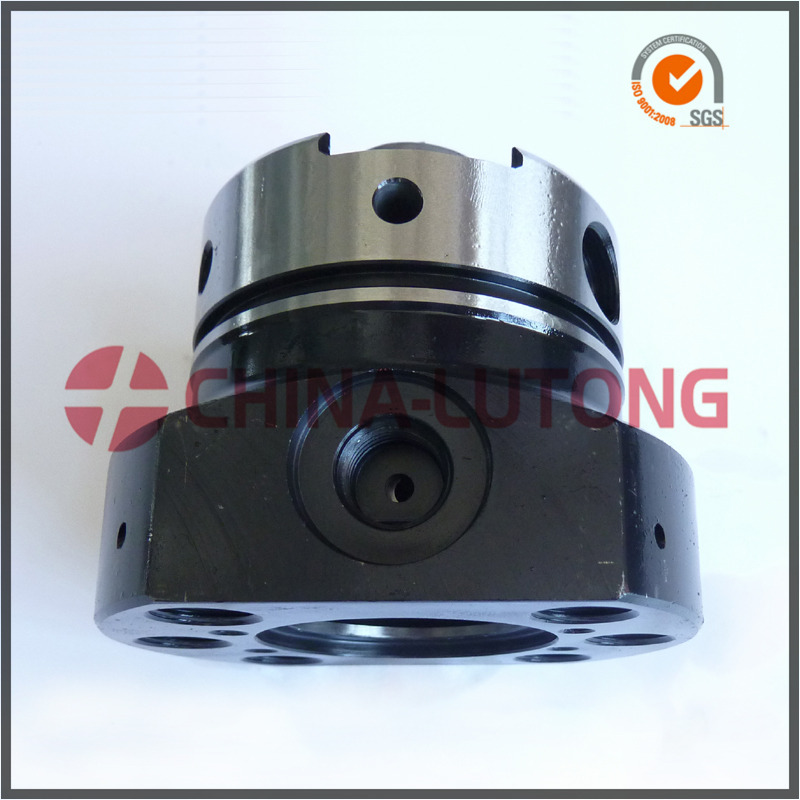 | | | | |
| --- | --- | --- | --- |
| Nozzle | | 0 433 171 654 | DLLA150P1011/ |
| Nozzle | | | DSLA146P1306 |
| Nozzle | | 0 433 171 654 | DLLA150P1011 |
| Nozzle | | 105017-2700 | DLLA154PN270 |
| Nozzle | | | DSLA150P1570 |
| Nozzle | | | DSLA142P1186 |
| Nozzle | | | DSLA148P1356 |
| Nozzle | | | DSLA150P1197 |
| Nozzle | | | DLLA156P1368 |
| Nozzle | | 093400-8640 | DLLA145P864 |
| Nozzle | | | DSLA142P1088 |
| Nozzle | | | DSLA142P1277 |
| Nozzle | | | DSLA150P1397 |
| Nozzle | | | DSLA142P1501 |
| Nozzle | | | DSLA148P1516 |
| Nozzle | | | DSLA142P1519 |
| Nozzle | | | DSLA150P1584 |
| Nozzle | | | DLLA145P468(864) |
| Nozzle | | 095000-5600 | DLLA145P870 |
| Nozzle | | 0 433 175 175 | DSLA145P763 |
| Nozzle | | | DLLA150P866 |
| Nozzle | | | DLLA155P848 |
| Nozzle | | | DLLA148PN307 |
| Nozzle | | | DLLA147P788 |
| Nozzle | | | DLLA157P855 |
| Nozzle | | | DLLA150P906 |
| Nozzle | | 105017-2780 | DLLA157PN278 |
| Nozzle | | | DLLA147P878 |
| Nozzle | | | DLLA158P854 |
| Nozzle | | | DSLA138P1505 |
| Nozzle | | | DLLA158P854 |
| Nozzle | | | DLLA152P568(865) |
| Nozzle | | | DLLA140P111 |
| Nozzle | | 0 433 171 578 | DLLA156P850 |
| Nozzle | | | DLLA147P827 |
| Nozzle | | 0 433 171 448 | DSLA145P593 |
| Nozzle | | | DLLA152P947 |
| Nozzle | | | DLLA150P238 |
| Nozzle | | | DLLA151P008 |
| Nozzle | | | DLLA155P863 |
| Nozzle | | | DLLA150P881 |
| Nozzle | | | DLLA155P965 |
| Nozzle | | | DLLA152P865 |
| Nozzle | | | DLLA156P150(850) |
| Nozzle | | | DLLAS145P539(593) |
| Nozzle | | | DLLA150P927 |
| Nozzle | COATING | | DLLA150P616 |
| Nozzle | COATING | | DLLA155P1044 |
| Nozzle | COATING | | DLLA150P1566 |
| Nozzle | COATING | | DLLA118P1677 |
| Nozzle | COATING | | DLLA150P1076 |
| Nozzle | COATING | | DSLA142PV600 |
| Nozzle | COATING | | DSLA144PV605 |
| Nozzle | COATING | | DLLA146P1405/ |
| Nozzle | COATING | | DLLA149P1724 |
| Nozzle | COATING | | DLLA152P1768 |
| Nozzle | COATING | | DLLA152P1819 |
| Nozzle | COATING | | DLLA150P1781 |
| Nozzle | COATING | | DLLA150P1298 |
| Nozzle | CR-COATING | | DSLA154P1129/ |
| Nozzle | CR | | DLLA143P970 |
| Nozzle | CR-COATING | | DSLA140P1723 |
| Nozzle | CR-COATING | | DSLA143P1523 |
| Nozzle | CR-COATING | 0 433 175 275 | DSLA158P974 |
| Nozzle | CR-COATING | 0 433 175 163 | DSLA156P736 |
| Nozzle | CR-COATING | 0 433 175 395 | DSLA154P1320 |
| Nozzle | CR | | DSLA150P1103 |
| Nozzle | CR-COATING | 0 433 172 047 | DLLA142P1709 |
| Nozzle | CR | | L045PBL |
| Nozzle | CR | | DLLA153P1721 |
| Nozzle | CR | | DLLA151P1656 |
| Nozzle | CR-COATING | | DLLA155P1514 |
| Nozzle | CR | | L079PBD |
| Nozzle | CR | | DSLA124P1659 |
| Nozzle | CR | | CP0722651735 |
| Nozzle | CR | | L025PBC |
| Nozzle | CR | | L087PBD |
| Nozzle | CR | 0 433 175 203 | DSLA136P804/ |
| Nozzle | CR | | DLLA158P854 |
| Nozzle | CR | | DLLA155P848 |
| Nozzle | CR | | DLLA150P1103 |
| Nozzle | CR | | DLLA146P1306 |
| Nozzle | CR | 105017-3250 | DLLA143PN325 |
| Nozzle | CR | | DLLA145P1109 |
| Nozzle | CR | | DLLA152P938 |
| Nozzle | CR | | DLLA153P820 |
| Nozzle | CR | | DLLA145P477 |
| Nozzle | CR | | DLLA 160P 1063 |
| Nozzle | CR | | DLLA 145P 928 |
| Nozzle | CR | | DLLA140p646 |
| Nozzle | CR | | DLLA142p852 |
| Nozzle | CR | | DLLA145P926 |
| Nozzle | CR | | DLLA146p1339 |
| Nozzle | CR | | DLLA150P1437 |
| Nozzle | CR | | DLLA156P1107 |
| Nozzle | CR | | DLLA158p854 |
| Nozzle | CR | | DSLA140p1033 |
| Nozzle | CR | | DSLA142p1474 |
| Nozzle | CR | | DSLA142P795 |
| Nozzle | CR | | DSLA156P1113 |
| Nozzle | CR | | DLLA155P842 |
| Nozzle | CR | | DLLA158P844 |
| Nozzle | CR | | DLLA155P848 |
| Nozzle | CR | | DLLA142P852 |
| Nozzle | CR | | DLLA158P854 |
| Nozzle | CR | | DLLA155P863 |
| Nozzle | CR | | DLLA152P865 |
| Nozzle | CR | 093400-8700 | DLLA145P870 |
| Nozzle | CR | | DLLA155P885 |
| Nozzle | CR | | DLLA155P965 |
| Nozzle | CR | | DLLA148P997 |
| Nozzle | CR | | DLLA150P1025 |
| Nozzle | CR | 093400-8640 | DLLA145P864 |
| Nozzle | CR | | DLLA148P932 |
| Nozzle | CR | | DLLA152P947 |
| Nozzle | CR | | DLLA147P788 |