| | |
| --- | --- |
| Export Markets: | North America, South America, Eastern Europe, Southeast Asia, Africa, Oceania, Mid East, Eastern Asia, Western Europe |
| Packaging Details: | Neutral Packing |
Quick Details
Warranty: 1Years
Brand Name: DICSCL PARCS
OE NO.: DLLA154SN586
Car Make: ISUZU
Type: Injector Nozzle
Model Number: DLLA154SN586
Specifications
Fuel Engine Nozzle Type SN Fuel Injector DLLA154SN586

Diesel injector nozzle 105015-5860/DLLA154SN586 for ISUZU 4BD1T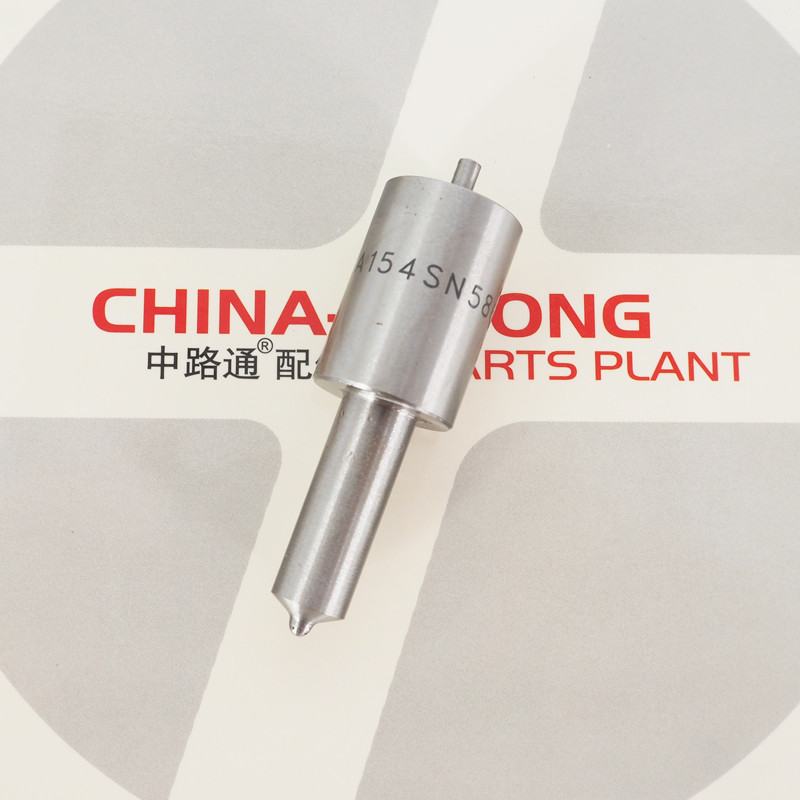 China Lutong Parts Plant is a set design,production and sales in one of the auto parts factory.
China Lutong Parts Plant is a professional OEM & Aftermarket parts supplier, which specialized in diesel engine parts.Our main products include Head Rotor (VE Pump Parts), Injector Nozzle, Plunger, Delivery Valve, Control Valves, Injectors, Cam Disk, Repair Kits,Feed Pump and more.China Lutong Parts Plant is your online Diesel Engine Parts Store,offers a highly efficient way of purchasing high performance Auto parts.
Any comments,please contact meShary,Hope we can working together.
Diesel Nozzle
| | | |
| --- | --- | --- |
| S | ZCK155S530 | ZCK155S530 |
| S | ZCK155S530 | ZCK155S530 |
| S | ZCK155S530 | ZCK155S530 |
| S | ZCK155S529 | ZCK155S529 |
| S | ZCK155S529 | ZCK155S529 |
| S | ZCK155S527 | ZCK155S527 |
| S | ZCK155S525 | ZCK155S525 |
| S | ZCK155S525 | ZCK155S525 |
| S | ZCK154S432 | ZCK154S432 |
| S | ZCK154S432 | ZCK154S432 |
| S | ZCK154S432 | ZCK154S432 |
| S | ZCK154S428 | ZCK154S428 |
| S | ZCK154S427 | ZCK154S427 |
| S | ZCK154S425 | ZCK154S425 |
| S | ZCK154S425 | ZCK154S425 |
| S | ZCK154S423 | ZCK154S423 |
| S | 0 433 271 190 | ZCK150S430 |
| P | ZCK150P430 | ZCK150P430 |
| P | ZCK150J430 | ZCK150J430 |
| P | ZCK150J430 | ZCK150J430 |
| S | 105990-53001 | YDLLA-150S334S |
| S | DNOS34-G | DNOS34 |
| DN_SD | Dnopd80 | Dnopd80 |
| DN_SD | Dnopd80 | Dnopd80 |
| DN_PD | DNOPD704 | DNOPD704 |
| DN_PD | DNOPD704 | DNOPD704 |
| DN_SD | DN4SK1.7 | DN4SK1.7 |
| DN_SD | 172100-53000 | DN4SK1.7 |
| DN_SD | DN4SK1.7 | DN4SK1.7 |
| DN_SD | 105000-1930 | DN4SDND90 |
| DN_SD | 093400-0620 | DN4SDND62 |
| DN_SD | 093400-1420 | DN4SDND142 |
| DN_SD | 093400-1350 | DN4SDND135 |
| DN_SD | 093400-1330 | DN4SDND133 |
| DN_SD | 093400-0800 | DN4SD24ND80 |
| DN_SD | 093400-0800 | DN4SD24ND80 |
| DN_SD | 0 434 250 014 | DN4SD24 |
| DN_SD | 0 434 250 014 | DN4SD24 |
| DN_SD | 0 434 250 056 | DN4SD187 |
| DN_SD | 105000-0020 | DN4S2 |
| DN_SD | 105000-0020 | DN4S2 |
| DN_SD | 0 434 200 001 | DN4S1 |
| DN_SD | 0 434 200 001 | DN4S1 |
| DN_SD | 0 434 200 001 | DN4S1 |
| DN_PDN | DN4PDN117 | DN4PDN117 |
| DN_PD | 093400-6810 | DN4PD681 |
| DN_PD | 093400-6810 | DN4PD681 |
| DN_PD | 093400-5571 | DN4PD57 |
| DN_PD | 093400-5571 | DN4PD57 |
| DN_PDN | DN4PD38 | DN4PD38 |
| DN_PD | DN4PD3 | DN4PD3 |
| DN_PD | 093400-5010 | DN4PD1 |
| DN_PD | 093400-5010 | DN4PD1 |
| DN_SD | 093400-0090 | DN40SDND32 |
| DN_SD | 093400-0090 | DN40SDND32 |
| DN_PD | 093400-5320 | DN20PD32 |
| DN_PD | 093400-5320 | DN20PD32 |
| DN_PDN | 105007-1000 | DN15PDN100 |
| DN_PD | 093400-6090 | DN15PD609 |
| DN_PD | 093400-5060 | DN15PD6 |
| DN_PD | 093400-5060 | DN15PD6 |
| DN_PD | DN15PD48 | DN15PD48 |
| DN_SD | 105000-1890 | DN12SDN189 |
| DN_SD | 0 434 250 153 | DN12SD290 |
| DN_SD | 093400-0100 | DN12SD12 |
| DN_SD | 093400-0100 | DN12SD12 |
| DN_SD | 093400-0100 | DN12SD12 |
| SD | 5643830 | DN10S242 |
| DN_PDN | 105007-1350 | DN10PDN135 |
| DN_PDN | 105007-1300 | DN10PDN130 |
| DN_PDN | 105007-1300 | DN10PDN130 |