Quick Details
Special Features: Vandal-proof
Technology: NetWork
Sensor: CMOS
Type: Digital Camera
Brand Name: sakia camera
Style: Bullet Camera
Specifications
2MP 32X CNEX Flameproof Explosion Proof CCTV Camera With Infrared Lights
Main features: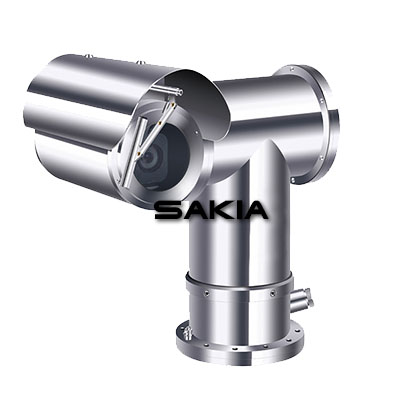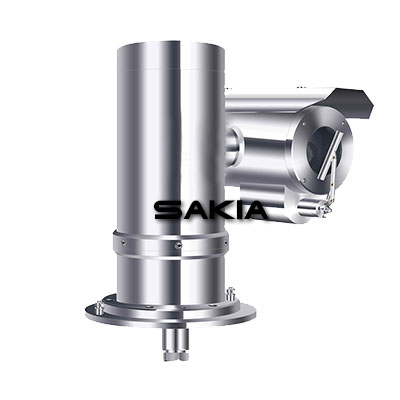 * CNEx certificated;
* Fit for gas zone 1,2; dust zone 20, 21,22;
* Adopts stainless steel 304, 316L
* Surface finish: electropolished or corrosion resistant paint finish
* IP68 weather proof
* Equipped with two Infrared lamp for night vision
* 2 cable glands
* Strong Tempered glass with nanometer paint film
* Inner size for camera:210*80*80mm
* Can load SONY SAMSUNG, HIKVISION, DAHUA, BOSCH, AXIS Camera
* Net weight:13.9kg
* Made in Germany brand infrared Lights for night vision, 20m, 60m or 100m distance;
* Applicable for the extreme circumstances with explosive gas or dust, like petro-chemical, offshore, marine, oil tank, gas station, onshore sites.
* installation: mounted on ceiling, wall with pan &tilt, brackets.
* operating temperature: -25 to +65 degree centigrade
* Lower temperature version: -50 to +65 degree centigrade
2MP 32X CNEX Flameproof Explosion Proof CCTV Camera With Infrared Lights Description:
SH19 series is explosion proof CCTV camera with two infrared lights for night vision, which is load with 2MP 32X zoom camera for industry hazardous area surveillance.
it is Exd type,which lines to GB3836.2, fit for gas zone 1, zone2. Dust zone 20, 21, 22. SH19 series's explosion proof marking is Exd II CT6/DIP A20 TA, T6. its dust protection rate reaches to IP68, which means dust tight, and can protect against continuous immersion in water. SAKIA camera housing adopts Stainless steel 304 or 316L material, which also named as corrosion proof CCTV camera, dust proof CCTV camera, weather proof CCTV camera, flame proof CCTV camera. SH19 housing/ enclosure surface also can be special treated, like electropolished, corrosion painting finish, according to customer requirement. SH19 serise adopts 12mm thickness tempered window glass, which is fit for indoor /outdoor mounting. SH19 series can be mounted on fixed brackets(model: SP20) for one point surveillance; it also can be mounted on rotating pan&tilt (model SS16) for 128 points preset and auto patrol. At the housing end flange, there are 2 threaded holes for video cable and power cable. its size is G3/4 (inner diameter is 20mm). SS19 infrared explosion proof camera housing inner Size: 300*80*80mm, net weight: 13.9KG 98% box cameras on the market can be installed in our stainless steel housing. Customers can offer camera and let us to make free installation. on the other hand, SAKIA also offer integrated housing with installed camera.