| | |
| --- | --- |
| Export Markets: | North America, South America, Eastern Europe, Southeast Asia, Africa, Oceania, Mid East, Eastern Asia, Western Europe |
| Place of Origin: | Guangdong in China |
| Packaging Details: | The VOC emission testing cabinet/VOC emission testing equipment and part will be packaged well by box or wooden box. The size of packaged it depend on which model choice. |
Quick Details
Brand Name: Simplewell
Warranty: 12 month
Material: Steel
Product: VOC emission testing cabinet
Standard: ASTM D5116-97,ASTM D6330-98, etc
Model Number: V series
Specifications
VOC Emission testing chamber/ equipment
(VOC emission testing cabinet, VOC emission test equipment, Volatile organic compound collection device)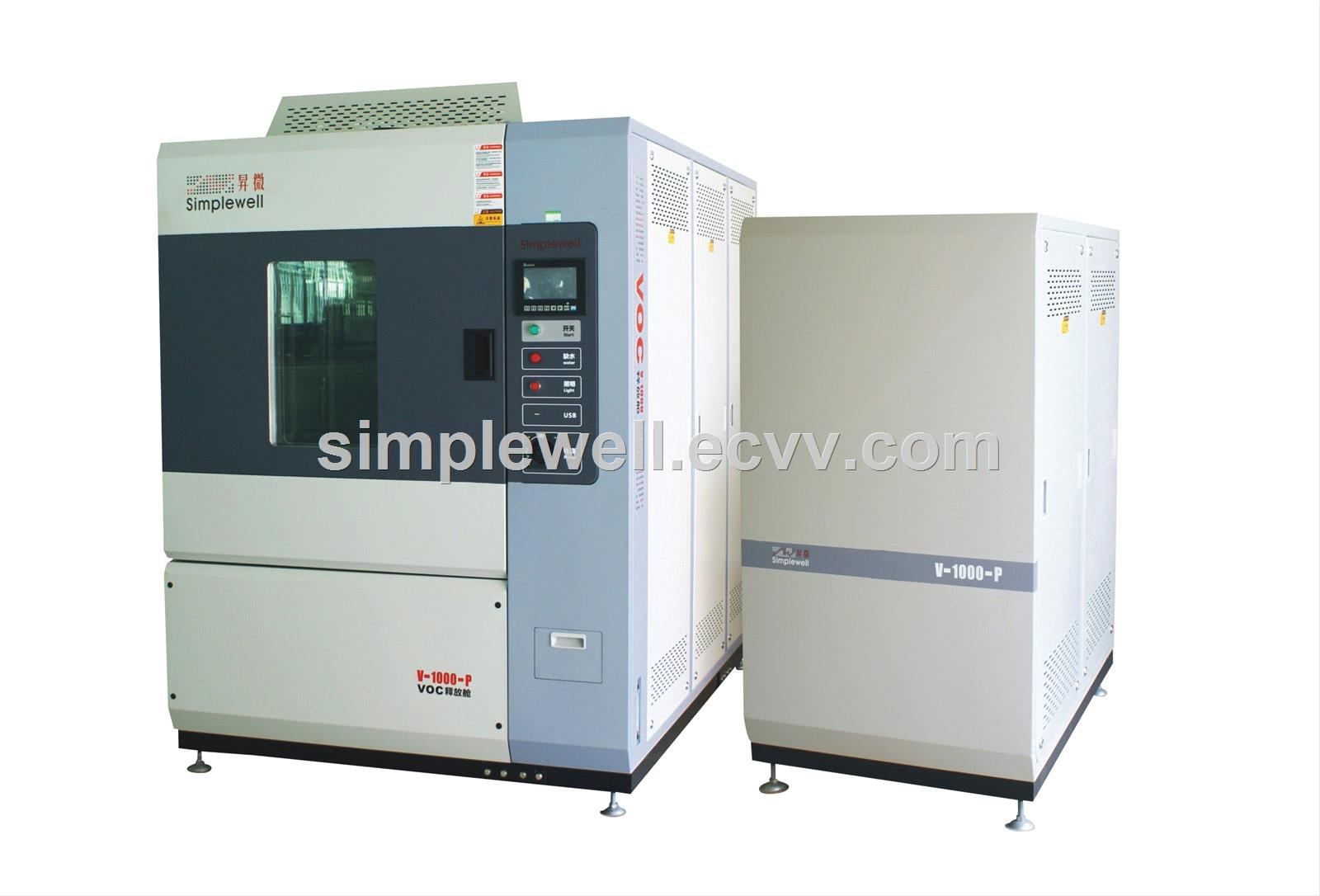 VOC emission testing of furniture, decoration, and construction materials
Volatile organic compounds (VOC) can have an adverse reaction on technical products, components, humans, and the environment. Test your products under the right conditions. Browse our available VOC Test Chamber Solutions designed to ensure the safety and integrity of pieces, parts and products.
Advantages of our VOC emission collection chamber
the method reduces the adsorption capacity of the contact surface, greatly reduces the adsorption of a test object on the inner wall of the chamber and on the surface in contact with the test object of each component, so that the tested value of the samples taken from a sampling tube is closer to the actual value of the test object in the chamber, effectively improving the testing precision of the releasing chambeR. EUROPEAN, USA, JAPAN PATENT of (METHOD for TREATING SURFACE of RELEASING CHAMBER IN CONTACT with TEST OBJECT).
Application of VOC emission testing system
1. the VOC test chamber provides standard testing environment to determine the VOC emission rate and emission characteristics of interior decoration materials and products. Based on the test report, we can:
L Determine the impact of environment variables on the VOC emission rate and emission characteristics.
L Classify the level of products and materials according to the emission characteristics.
L Develop and adjust indoor air pollution models.
L Evaluate the IAQ (Indoor air quality) according to the pollution data and test report.
2. as being a significant means of VOC emission test, the VOC emission chamber finds a wide application in interior decoration, office furniture, engineered wood, carpets, plastics, leather, textile, toys and more.

Testing methods
1. the air is first processed by compressor to remove solid particles, formaldehyde and volatile organic compounds, and then enters into the test chamber.
2. the climate chamber is designed with an air jacket for conditioning the temperature in testing chamber.
3. by adopting dew point method, the humidity of climate chamber is well regulated and controlled.
Advantages of VOC emission test chamber
the coated stainless steel wall improves the adsorption capacity of test chamber of high-boiling-point materials and polar compounds. the chamber absorbs more than 80% of tetradecane and 4-phenyl-1-cyclohexene.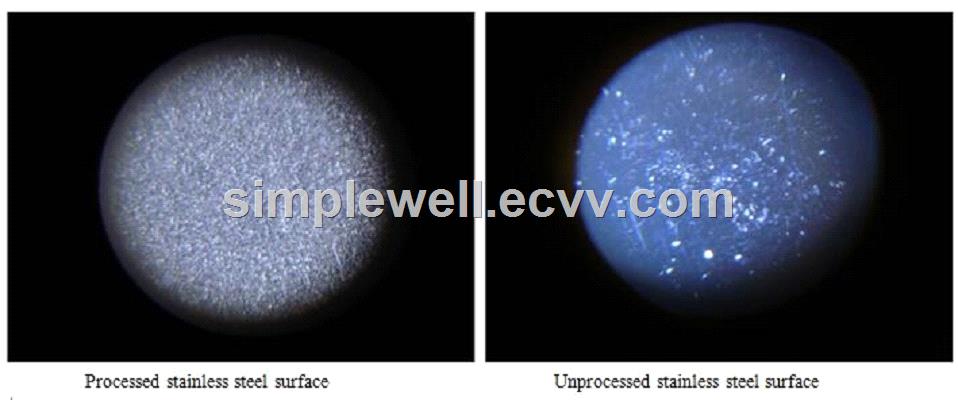 Configurations
1. Interior structure
2. Sampling and testing holes (the hold number can be customized)
3. High-temperature catalyst container
4. Control system

Technical parameter
Product Model

V-50

V-100

V-250

V-500

V-1000A

V-1000B

V-2000

Volume of chamber(W×D×H) cm

56*30*30

63*40*40

70*60*60

102*70*70

158*80*80

91*100*110

200*110*90

Environmental temperature

5~ 35°C

Environmental humidity

≤ 90% R.H

Requirements for Environmental

Cleanliness No pollutant source in the surrounding environment TVOC 500μg/m3

Adjustable range of temperature

10~ 40°C high temperature cleaning 250°C

Adjustable range of humidity

40~70%R.H.(20°C ~30°C )

Pressure

10±5pa

Temperature fluctuation

±0.3°C ( Fluctuation)

Temperature deviation

±0.5 °C ( Deviation)

Humidity fluctuation

±2.5%R.H

Humidity deviation

±3%

Air exchange rate

0.2~2/h±5% ( Optional 0.2~3/h±5%)

Air velocity

0.1m/s 0.3m/s ( Range)

Power

Alternating current 380V/50HZ three-phase power supply 4/5 wiring system

Starting power

5kw

6kw

8kw

10kw

15kw

15kw

20kw

Operating power

3kw

3.4kw

5kw

6kw

7kw

7kw

9kw

Rate of recovery

Formaldehyde, octanol, 4 phenyl Cyclohexene, dodecane and tetradecane have a recovery rate larger than 80%

Clean air system

Standard configuration

Background concentration of VOC

Single VOC has a concentration smaller than 2μg/m3,T VOC 20μg m dust filtrated TVOC has a concentration smaller than 20μg/m3
Cases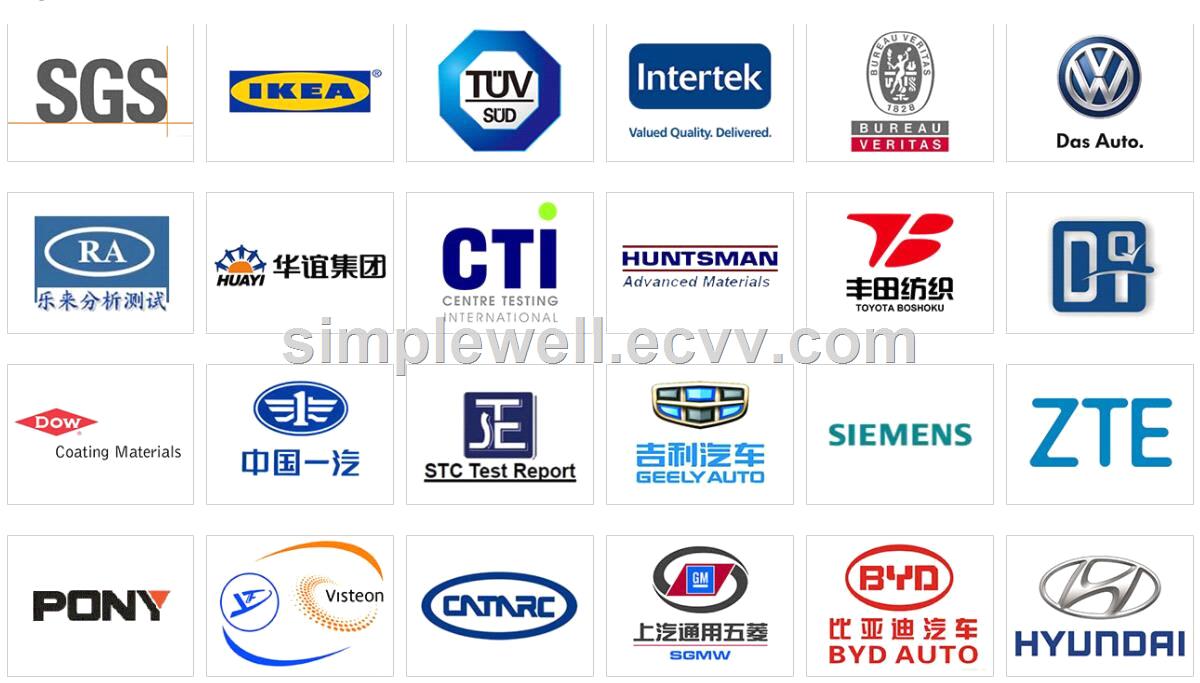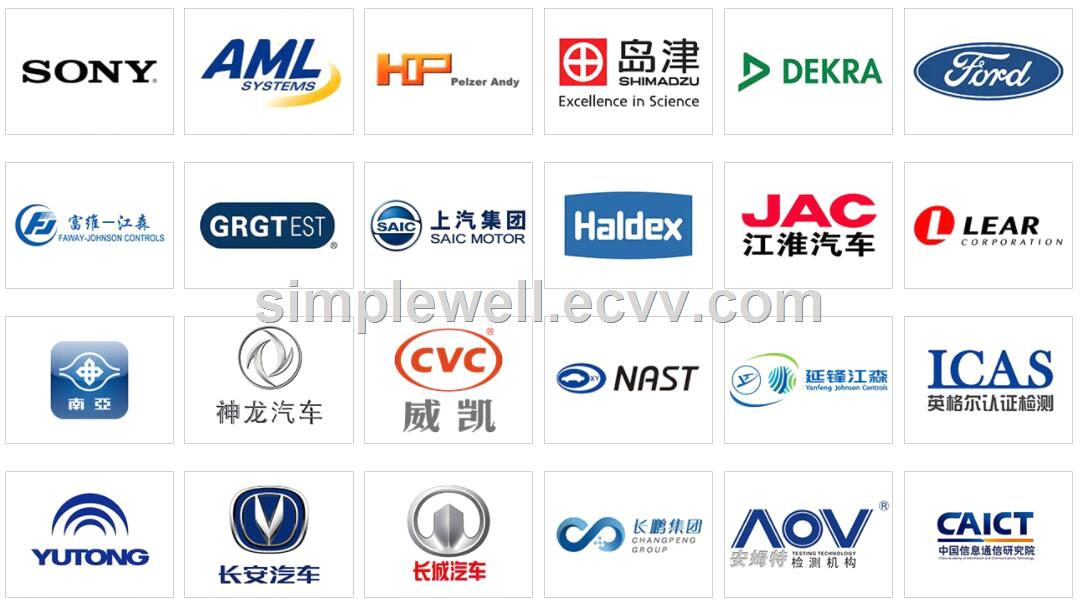 Reference Standards
*ASTM D5116-97 "Standard Guide for Determination of Organic Release from Interior Materials and Products with Small Scale Environmental Chamber"
*ASTM D6330-98 "Standard Operation for Determination of VOCs (Excluding Formaldehyde) Release from Wooden Board with Small Environmental Chamber under Specified Test Conditions"
*ASTM D6670-01 "Standard Operation for Determination of VOCs Release from Interior Materials and Products with Full Scale Environmental Chamber"
*ASTM E1333-96 "Standard Test Methods for Determination of Formaldehyde Concentration and Release Rate in Gases Released from Wood Products with Large Scale Environmental Chamber"