| | |
| --- | --- |
| Export Markets: | North America, South America, Southeast Asia |
| Place of Origin: | Shandong in China |
| Packaging Details: | box bottle |
Quick Details
Brand Name: no brand
Packaging: Bottle,Plastic Container,box
Part: Shell
Form: Oil
Type: coconut oil
Model Number: 1400mg
name: Coconut oil
color: white
oem: yes
certified: GMP HACCP FDA ISO
Specifications
Product Description

Coconut oil softgel

Size

20# Oblong

Filling Weight

NLT1000mg

Shelf Life

3 Years

Color

Clear

Total Weight

1400mg10%

Composition

No.

Ingredients

Quantity

Active

Excipient

Test Method

1

Extra Virgin Organic Coconut oil, Mg

1000mg

Provide

Caprylic C8:0, mg

NLT 46mg

Provide

Capric C10:0, mg

NLT 55mg

Provide

Lauric C12:0, mg

NLT 451mg

Provide

Myristic C14:0, mg

NLT 168mg

Provide

Palmitic C16:0, mg

NLT 75mg

Provide

Stearic C18:0, mg

NLT 20mg

Provide

Oleic C18:1, mg

NLT 50mg

2

Gelatin, mg

228mg7.5%

GB 6783

3

Glycerin, mg

110mg7.5%

CHP 2015

4

Pure water, mg

42mg7.5%

GB 5749

Physical & Chemical Standard

Items

Specification

Test Method

Disintegration, min

NMT 30

CHP 2015

Peroxide Value, Meq/kg

NMT 5.0

GB/T 5538

Microorganism Standard

Total plate count, cfu/g

NMT 1000

GB 4789.2

Escherichia coli,MPN/g

Negative

GB 4789.38

Mould and Yeast, cuf/g

NMT 50

GB 4789.15

Salmonella

Negative/25g

GB 4789.4

Staphylococcus aureus

Negative/25g

GB 4789.10

Heavy Metal Standard

Lead, mg/kg

NMT 2.0

GB 5009.12

Arsenic, mg/kg

NMT 1.0

GB 5009.11

Mercury, mg/kg

NMT 0.3

GB 5009.17

Cadmium, mg/kg

NMT 1.0

GB 5009.15

Package and Storage

Keep in cool, dry, light proof Place, the temperature is from 16to 30, the humidity: below 70%


Packing and shipping
1. Bulk Package: health food Vitamin d Softgel
Package in two plastic bag, then packaged in papper carboard drum.
2. Bottled package:
All the capsules could be packaged as 60 pcs/bottle, 90 pcs/bottle. and your customized package is available
3. Shipping method:
All the parcels could be shipped by the following ways:
1. by cargo, only to airport.
2. by sea, only to seaport.
Company Information
1.Extensive experiences in producing dietary supplements and export: Weihai Baihe Biology Technological Co., Ltd was founded in 1996 started to produce softgels, and the first softgel was exported in 2004.
2. Huge production capacity: the annual production capacity of softgel is 6 million, the tablets is 2 billions, the hard capsules is 1.5 billion, the pills is 1billion.
3. Abundant product dosage form: Contain softgel,hard capsule, tablet, pill, powder, oral liquid, Cosmetic, essence, Plant extract etc.
4. Advanced testing and R&D equipments: All testing equipments are all from US Agilent Technologies Inc, including GC, HPLC, GEM Microwave Digestion System, Atomic Fluorescence Spectrometer, etc.
5. Fast commodity inspection time from CIQ: within 2 days can we finish the commodity inspection.
6. the products are exported to nearly 50 countries and regions.
7. Complete Register-files for more than 10 countries including Nigeria, Cambodia, Russia, Pakistan, etc.
8. More than 1200 kinds of product formulas including grease products, suspended products etc.
9. Varieties of packaging services: such as boxing packaging, bottling packaging, tin can packaging, blister packaging, aluminum foil bag packaging, etc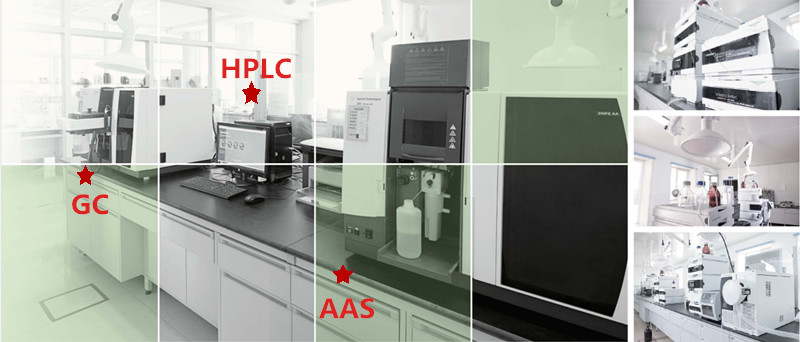 Our FAQ
Q: You are a trade company or manufacture?
A: We are a manufacture.
Q: What's your factory adress?
A: No.552, Chengda Road Swan Lake Economic-Technical Development Area, Rongcheng City, Shandong, China
Q:What's your process of placing the orders?
A:(1)We send you product specification for your confirmation;
(2)We start to manufacture it basing on the confirmed specification;
(3) We may send the sample from the mass production for testing;
(4) Despatch the goods after your confirmation.
Q: Can you provide me the sample before an order?
A: Yes
Contact us