Upgraded Solar Charge Controller 40A 30A 20A 10A PWM Solar Regulator 12V 24V Auto Bigger Display with Dual USB 5V Output Y-SOLAR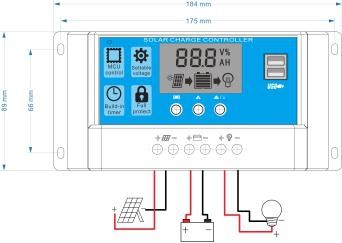 Upgraded characteristics:
Bigger Display

There is no overheating on body

Extend the "LVR" "LVD" adjustable range

30A has the cooling tooth

40A is bigger to bear high current
Features:
1.Build-in industrial micro controller.
2.Big LCD display,all adjustable parameter.
3.Fully 4-stage PWM charge management.
4.Build-in short-circuit protection,open-circuit protection,reverse protection,over-load protection.
5.Dual mosfet Reverse current protection ,low heat production.
Display: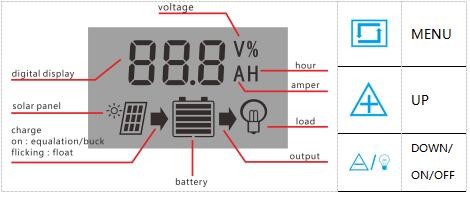 MENU:switch between different display,or to enter/exit setting by long press.
UP: press to increase value.
DOWN:presss to decrease value.
Display/Setting: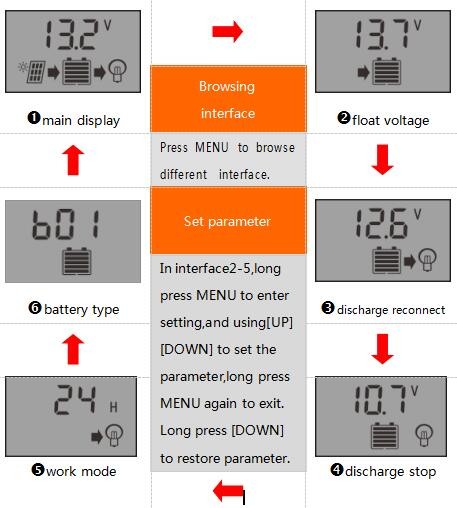 1.press the [Down] button to ON/OFF load manully at main display.
2.the work mode is working as below:
[24H] load output 24hours
[1-23H] load on after sunset and closed after setting hours
Parameter:
MODEL

CM20K-10A
CM20K-20A
CM20K-30A
CM20K-40A
Battery Voltage
12V 24V Auto
Charging Current
10A
20A
30A
40A
Discharging Current
10A
20A
30A
40A

Max Solar input

50V(for 24V battery) 25V(for 12V battery)

Equalization

14.4V(Sealed) 14.2V(Gel) 14.6V(Flood)

Float charge

13.7V(defaul,adjustable)

Discharge stop

10.7V(defaul,adjustable)

Discharge reconnect

12.6V(defaul,adjustable)

USB output

5V/3A

Self-consume

<10mA

Operating temperature

-35°C~+60°C
*all red color voltage X2 ,while using 24V system.
Connection:
1.Connect the battery to the charge regulator - plus and minus.
2.Connect the photovoltaic module to the regulator - plus and minus.
3. Connect the consumer to the charge regulator - plus and minus.
The reverse order applies when deinstalling!
An improper sequence order can damage the controller!
Note:
for 30A , There are the cooling tooth ! 10A 20A 40A does not have !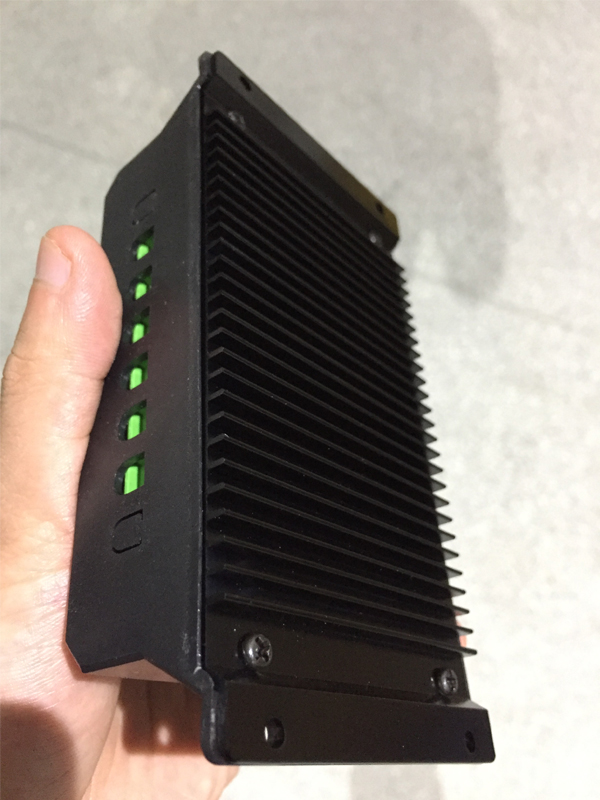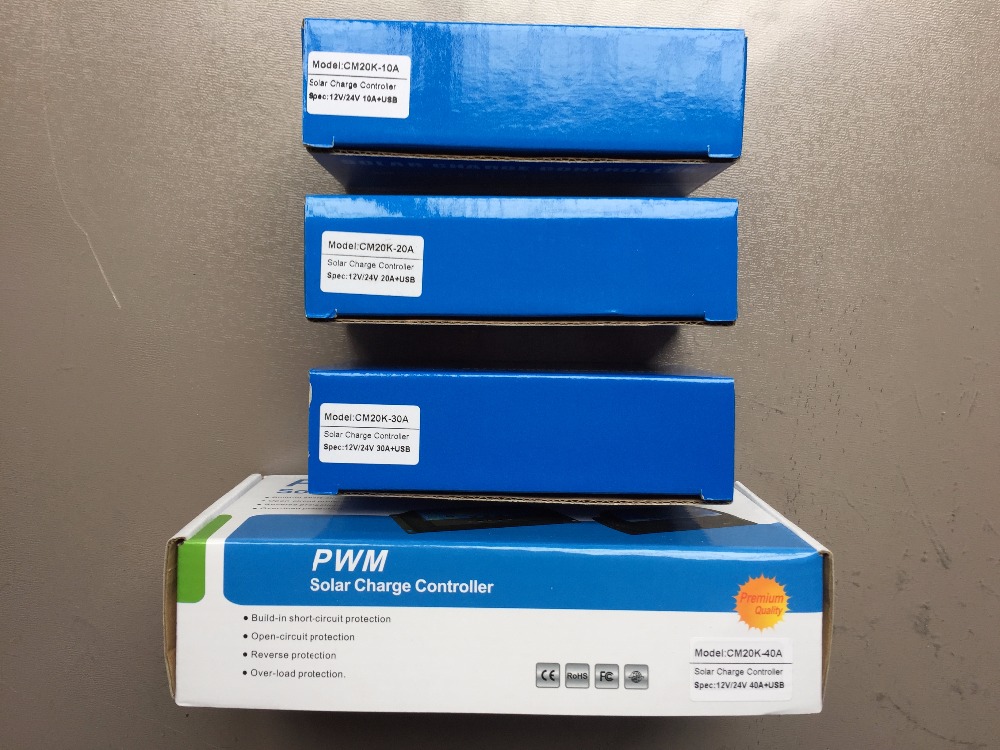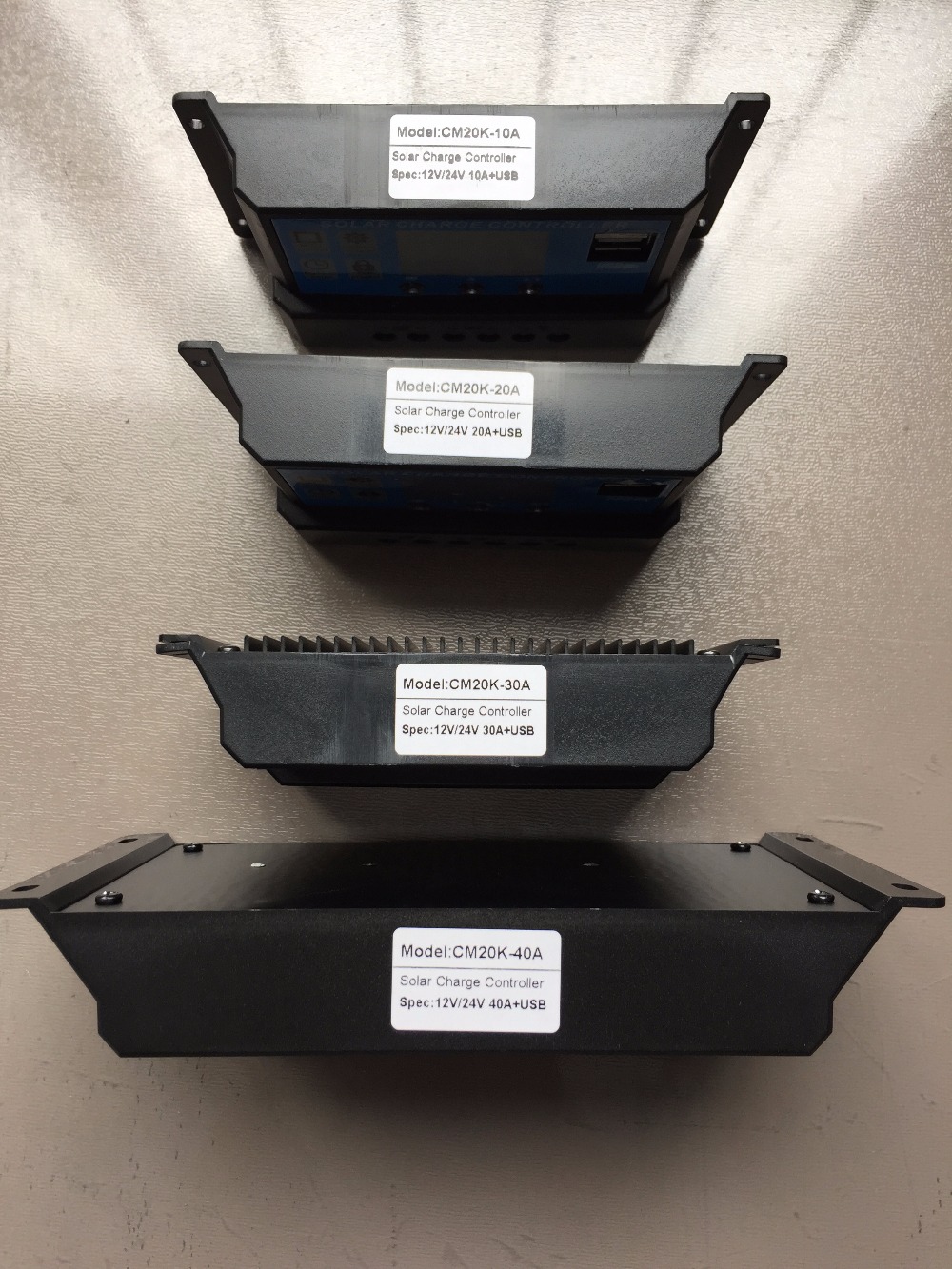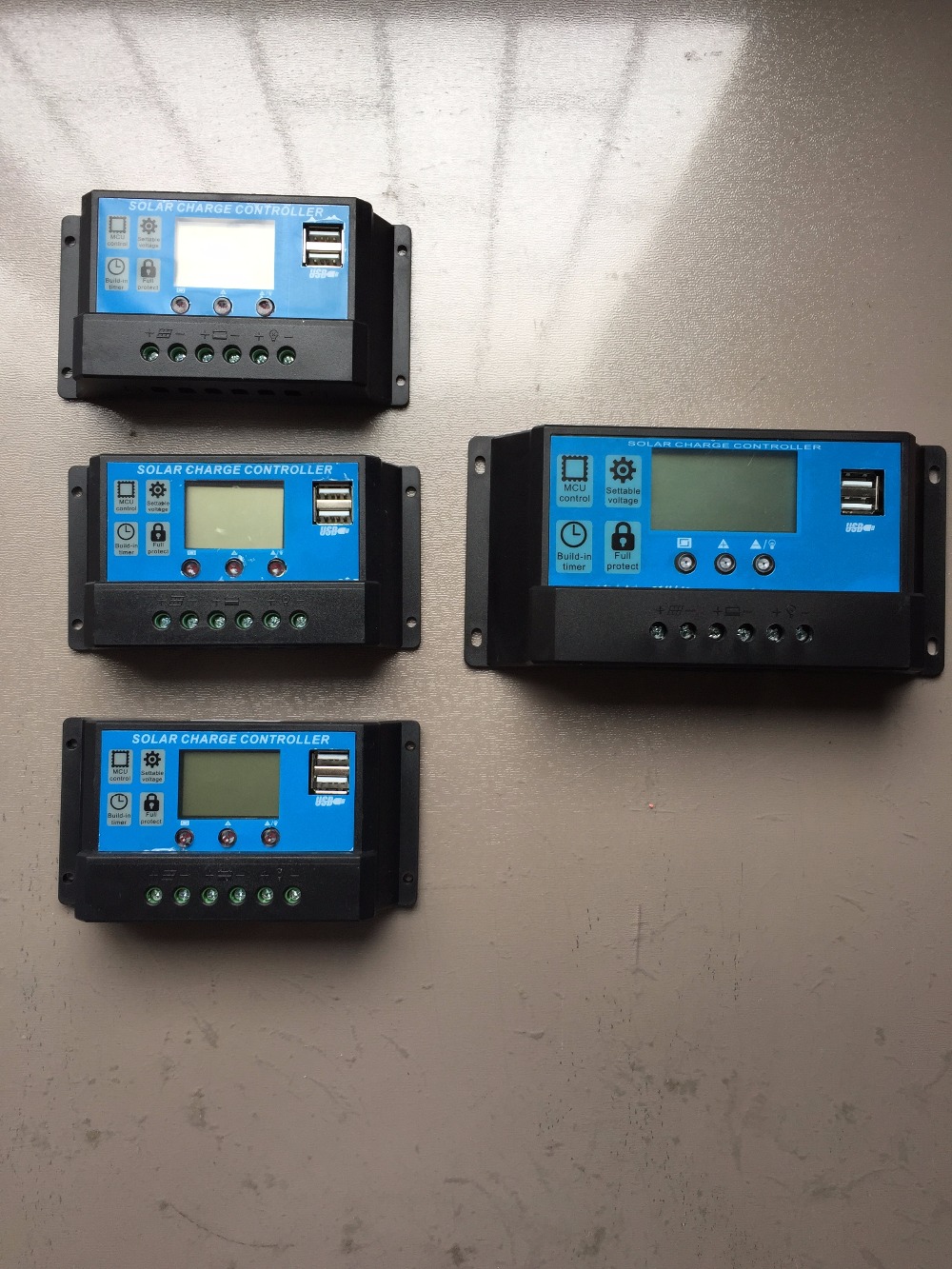 Pictures: