| | |
| --- | --- |
| Export Markets: | North America, South America, Eastern Europe, Western Europe |
| Place of Origin: | Shenzhen |
| Packaging Details: | Standard export package |
Quick Details
Application: Industrial Magnet
Shape: Block
Composite: Neodymium Magnet
Type: Permanent
Brand Name: Zhengxing
Model Number: block neodymium permanent magnets
Products name: block neodymium permanent magnets
Size: Customzied
Features: block magnets with holes
Coating: Nickel
Color: Bright nickel
Shape: block
Trade term: EXW
Package: standard export package
MOQ: 10 PCS
Delivery time: 3-10 days
Specifications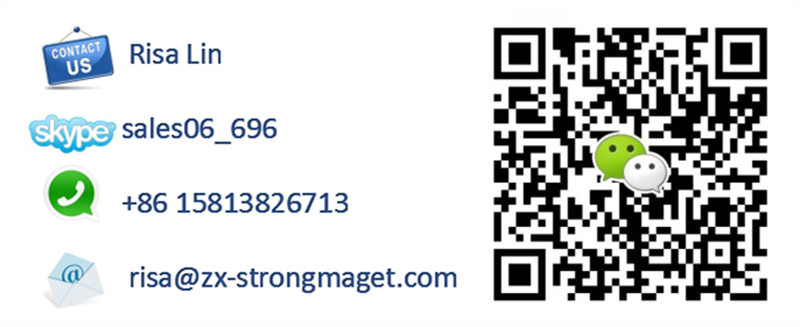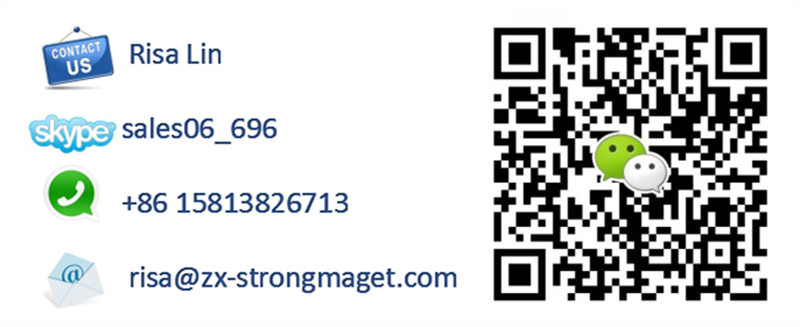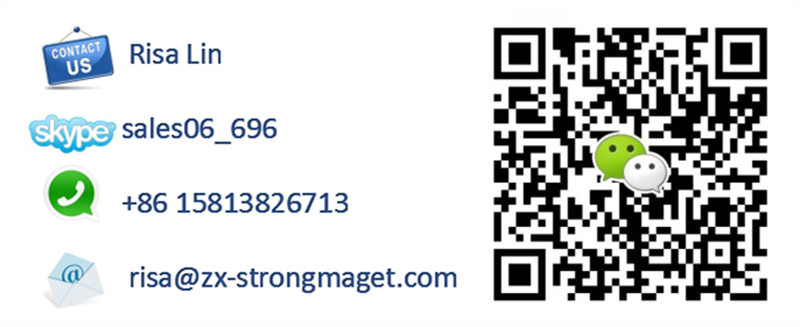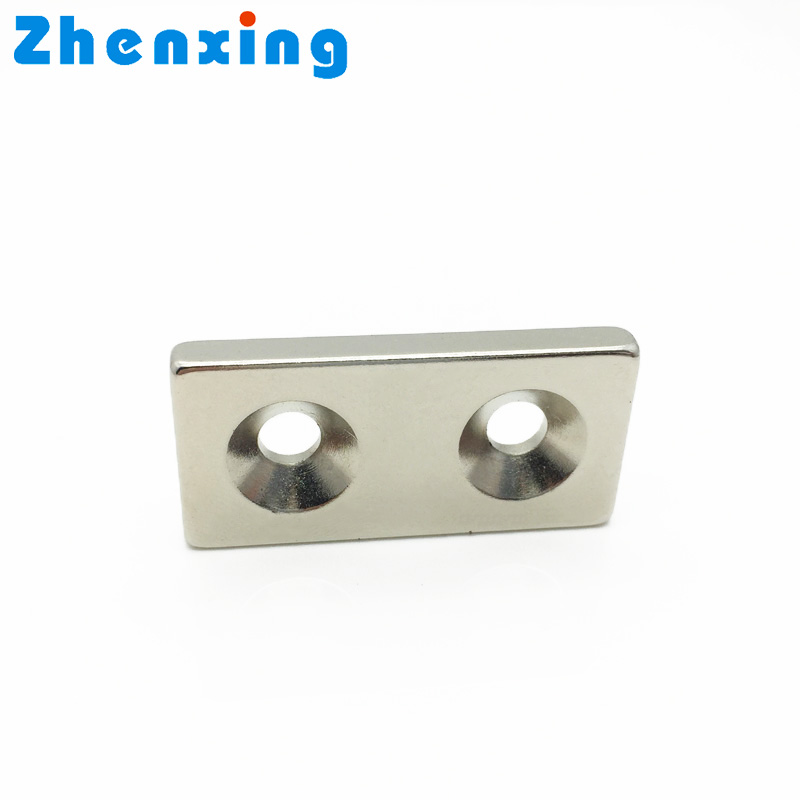 Welcome to Shenzhen Zhenxing Magnet Co., Ltd !
------- We are 16th years Mangnets supplier ,
------------ Customer's satisfaction is our Aim .
2017 Top selling block neodymium permanent magnets with Holes

Features of block neodymium permanent magnets
* Eesy broken * Customized * Large stock .
roducts information

Size :

Customized

Shape

block magnet

Raw material :

Permanent Neodymium Magnet

Grade :

N35 N38 N42 N50 N52
(other grade need to production )

Coating :

Zn / Nickel

Magnetism :

Thickness(N & S pole on the flat ends)

Working temperature

60 -220

Package

Standard export package
If you have customized requirement,please provide us the following informations
Shape

Block/Rectangle/Square

Disc/Round/Cylinder

Ring/Countersunk

Dimension

L (?) x W(? ) xT(?)

D(?) x T(?)

OD(?) x ID(?) x T(?)

For other shapes,please tell more in details or drawing would be much appreciated.

Coating

Zn,Nickel,Ni-Cu-Ni,Epoxy,Au,Silver or other ?

Working Temperature

Normal or High temperature ?
1. Shenzhen Zhenxing Magnet Co., Ltd , We are a professional magnet manufacturer since 2001,
Factory Location: Longgang District, Shenzhen City
Sales office in Longgang Shenzhen,
2. We have our own engineers and designers , we can made any size and shape with different gauss you need . Our factory covers about 3000square metersCompany information :
, with more than 100 staffs, 200sets of cutting machines and other advanced production equipments , magnet material properties analysis facilities and testing instruments.
3. We have goods sales experience for selling products to all over the world ,famous for good quality and good service , Customer's satisfaction is our Aim .No returned goods from Europe market in pass 5 years , We provide magnets for a dozen of Fortune Global 500 enterprises such as Apple, Samsung, Lenovo , BYD etc
4. Our Turnover in Year 2015 is about US$25 million. Our Target in 2016 is US$30 million ,
Q)How material grade and magnet dimensions(L x W x H) affects the Gauss Level of magnets?
A)Same magnet size, Higher grade with higher gauss
Same magnet grade, same surface area, the thicker, the higher gauss
Same thickness, same thickness, larger surfacearea with lower gauss
Q) What are neodymium magnets?
A) Neodymium magnets are a member of the rare earth family and are currently the strongest permanent magnets in the world! They are composed of neodymium, iron and boron (NdFe)

Q: What does pulling force mean?
A: Pulling force is a measure of magnetic strength. It is the amount of force required to remove a magnet parallel to a solid magnetic surface, such as a steel plate.

Q: Do I have to worry about temperature with neodynium magnets?
A: Yes. They are sensitive to heat so do not heat them above 175F (80C) If you do, they will begin to lose their magnetic strength. This normally applies only to industrial usage of heating the magnets, normal application will not affect the strength of the magnets.

Q: If I stack two neodymium magnets together, does their strength double?
A: No. It will a little smaller. For example, two magnets rated with a individual pulling force of 50 lbs will have a combined pulling force of 90 lbs when stacked together.

Q: Do neodymium magnets lose strength over time?
A:No. They do not naturally lose any appreciable strength and will last your lifetime!
Top selling block neodymium permanent magnets with Holes
Shenzhen Zhenxing Magnet Co., Ltd
Add: No. 26, Xiantian Road, Longgang District, Shenzhen, China (P.O 518116)
Tel: 86-0755- 8989 8809 Ext 816
Mob/whatsapp / wechat :+ 86 15813826713
Skype :sales06_696