| | |
| --- | --- |
| Export Markets: | North America, South America, Eastern Europe, Southeast Asia, Africa, Oceania, Mid East, Eastern Asia, Western Europe |
| Place of Origin: | Shanghai in China |
| Packaging Details: | ROLLS |
Quick Details
Conductor Material: tinned copper
Application: Communication Cable
Type: Low Voltage
Brand Name: ECHU/OEM
Model Number: RS485
Conductor Type: Stranded Tinned Copper
Sheath: PE
Specifications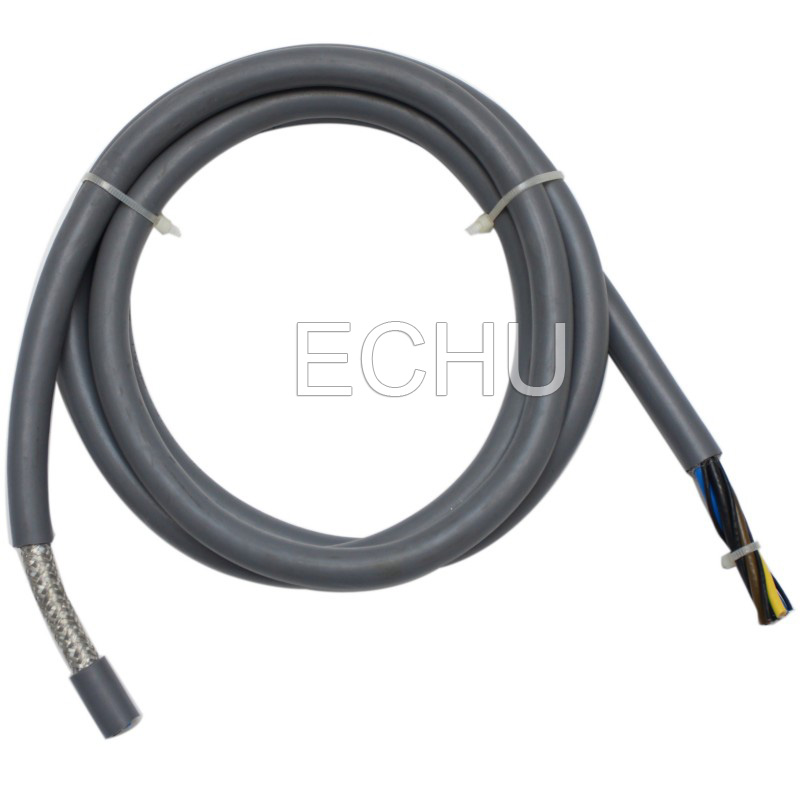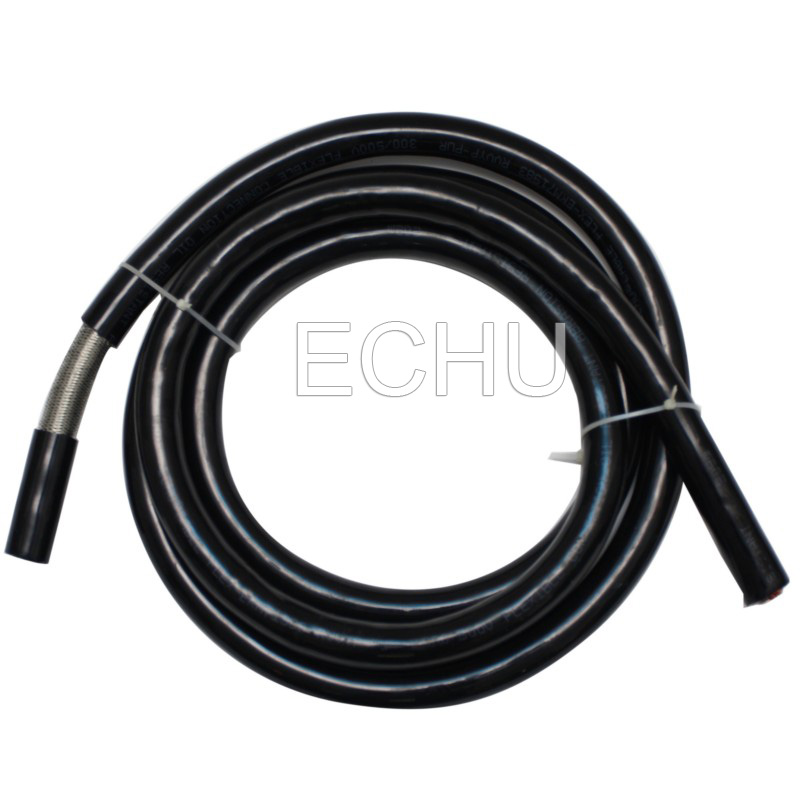 RS485 Communication Cable-RS485 2*2 22AWG tinned copper communication cable, RS485 1*2*0.5MM2, RS485 2*2*0.5MM2 ,RS485 1*2*0.75MM2, RS485 2*2*0.75MM2 ,RS485 1*2*1.0MM2, RS485 2*2*1.0MM2 , RS485 22*1.5MM2, RS485 2*2*2.5MM2


Applications:
RS485 cables suitable for use in instrumentation, control systems, computer and point-of-sale applications where protection against electrical interference and cross-talk between pairs is required. Conductor: Bare copper or Tinned opper
Insulation Material: PE
Shielding: Tinned copper Braiding above 80%
Jacket material: PVC
Test Voltage: 2500V
Mini Bending radius: fixed installation :15*D
Mobile Installation: 6*D
Rated Temperature: Fixed Installation:-30C-+90C.

Twisted and paired and shielded

Features
1,Tinned copper conductors are twisted pairs to reduce electrical noise sensitivity.

2,These multi-conductor cables are available in one, two, or three twisted pair conductor color coded constructions.

3,The polyethylene conductor insulation provides a very high insulation resistance with a low, stable dielectric constant resulting in lower capacitance and excellent velocity of propagation for superior signal transmission.

4,To protect from radiated or conducted electromagnetic interference (EMI), our industrial data cables have combination shields consisting of an overall foil shield layer with drain wire and a woven braid shield layer.

5,The overall foil shield has 100% cable coverage for excellent protection against higher frequency noise. A drain wire is provided to easily terminate and ground the foil shield. A second shield layer consists of a woven braid that is ideal for minimizing low frequency interference while providing superior structural integrity to the overall cable.

6,Our combination foil/braid shielded data communication cables offer maximum shield effectiveness across the frequency spectrum compared to other single layer shielded cables. The rugged gray PVC jacket is durable enough for use in demanding industrial applications.


Packing: Wooden Reels.

Delivery Time: 10 days after receiving ther advance payment.

Price term : FOB China port or CIF or exwork price.

The payment term is : T/T.

Type
Pairs
Spec.
RS485
1pairs
0.14*2C
RS485
2pairs
0.14*2C
RS485
3pairs
0.14*2C
RS485
4pairs
0.14*2C
RS485
5pairs
0.14*2C
RS485
6pairs
0.14*2C
RS485
7pairs
0.14*2C
RS485
8pairs
0.14*2C
RS485
9pairs
0.14*2C
RS485
10pairs
0.14*2C
RS485
11pairs
0.14*2C
RS485
12pairs
0.14*2C
RS485
13pairs
0.14*2C
RS485
14pairs
0.14*2C
RS485
15pairs
0.14*2C
RS485
16pairs
0.14*2C
RS485
1pairs
0.2*2C
RS485
2pairs
0.2*2C
RS485
3pairs
0.2*2C
RS485
4pairs
0.2*2C
RS485
5pairs
0.2*2C
RS485
6pairs
0.2*2C
RS485
7pairs
0.2*2C
RS485
8pairs
0.2*2C
RS485
9pairs
0.2*2C
RS485
10pairs
0.2*2C
RS485
11pairs
0.2*2C
RS485
12pairs
0.2*2C
RS485
13pairs
0.2*2C
RS485
14pairs
0.2*2C
RS485
15pairs
0.2*2C
RS485
16pairs
0.2*2C
RS485
1pairs
0.25*2C
RS485
2pairs
0.25*2C
RS485
3pairs
0.25*2C
RS485
4pairs
0.25*2C
RS485
5pairs
0.25*2C
RS485
6pairs
0.25*2C
RS485
7pairs
0.25*2C
RS485
8pairs
0.25*2C
RS485
9pairs
0.25*2C
RS485
10pairs
0.25*2C
RS485
11pairs
0.25*2C
RS485
12pairs
0.25*2C
RS485
13pairs
0.25*2C
RS485
14pairs
0.25*2C
RS485
15pairs
0.25*2C
RS485
16pairs
0.25*2C
RS485
1pairs
0.3*2C
RS485
2pairs
0.3*2C
RS485
3pairs
0.3*2C
RS485
4pairs
0.3*2C
RS485
5pairs
0.3*2C
RS485
6pairs
0.3*2C
RS485
7pairs
0.3*2C
RS485
8pairs
0.3*2C
RS485
9pairs
0.3*2C
RS485
10pairs
0.3*2C
RS485
11pairs
0.3*2C
RS485
12pairs
0.3*2C
RS485
13pairs
0.3*2C
RS485
14pairs
0.3*2C
RS485
15pairs
0.3*2C
RS485
16pairs
0.3*2C
RS485
1pairs
0.4*2C
RS485
2pairs
0.4*2C
RS485
3pairs
0.4*2C
RS485
4pairs
0.4*2C
RS485
5pairs
0.4*2C
RS485
6pairs
0.4*2C
RS485
7pairs
0.4*2C
RS485
8pairs
0.4*2C
RS485
9pairs
0.4*2C
RS485
10pairs
0.4*2C
RS485
11pairs
0.4*2C
RS485
12pairs
0.4*2C
RS485
13pairs
0.4*2C
RS485
14pairs
0.4*2C
RS485
15pairs
0.4*2C
RS485
16pairs
0.4*2C
RS485
2pairs
0.5*2C
RS485
3pairs
0.5*2C
RS485
4pairs
0.5*2C
RS485
5pairs
0.5*2C
RS485
6pairs
0.5*2C
RS485
7pairs
0.5*2C
RS485
8pairs
0.5*2C
RS485
9pairs
0.5*2C
RS485
10pairs
0.5*2C
RS485
11pairs
0.5*2C
RS485
12pairs
0.5*2C
RS485
13pairs
0.5*2C
RS485
14pairs
0.5*2C
RS485
15pairs
0.5*2C
RS485
16pairs
0.5*2C
RS485
2pairs
0.75*2C
RS485
3pairs
0.75*2C
RS485
4pairs
0.75*2C
RS485
5pairs
0.75*2C
RS485
6pairs
0.75*2C
RS485
7pairs
0.75*2C
RS485
8pairs
0.75*2C
RS485
9pairs
0.75*2C
RS485
10pairs
0.75*2C
RS485
11pairs
0.75*2C
RS485
12pairs
0.75*2C
RS485
13pairs
0.75*2C
RS485
14pairs
0.75*2C
RS485
15pairs
0.75*2C
RS485
16pairs
0.75*2C
RS485
2pairs
1.0*2C
RS485
3pairs
1.0*2C
RS485
4pairs
1.0*2C
RS485
5pairs
1.0*2C
RS485
6pairs
1.0*2C
RS485
7pairs
1.0*2C
RS485
8pairs
1.0*2C
RS485
9pairs
1.0*2C
RS485
10pairs
1.0*2C
RS485
11pairs
1.0*2C
RS485
12pairs
1.0*2C
RS485
13pairs
1.0*2C
RS485
14pairs
1.0*2C
RS485
15pairs
1.0*2C
RS485
16pairs
1.0*2C
RS485
2pairs
1.5*2C
RS485
3pairs
1.5*2C
RS485
4pairs
1.5*2C
RS485
5pairs
1.5*2C
RS485
6pairs
1.5*2C
RS485
7pairs
1.5*2C
RS485
8pairs
1.5*2C
RS485
9pairs
1.5*2C
RS485
10pairs
1.5*2C
RS485
11pairs
1.5*2C
RS485
12pairs
1.5*2C
RS485
13pairs
1.5*2C
RS485
14pairs
1.5*2C
RS485
15pairs
1.5*2C
RS485
16pairs
1.5*2C