Quick Details
Brand Name: JIENENG
name: Decanter Centrifuge
Material: stainless steel or steel
application: waste water treatment plant
Type: sewage treatment equipment
Model Number: LWJ
Specifications
The following example is for you reference.


Main Advantages:
All the process of starch dehydration is fully closed, fully automatic, and continuous working , compact structure, high production automation ,lower labor intensity , and better working environment.It will replace the traditional machines such as the three legged centrifuge and so on.
Our main and auxiliary motor Each used a frequency converter.The auxiliary motor is under the impact of the drum differential speed , always in a electricity generation state.Because of using the bi- motor common DC bus control mode,the machine can get rational utilization the electric energy what produced by auxiliary motor ,also,it solves the energy recovery problem,and achieves the effect of energy saving.
The Wear resistant designs of feed inlet,slag discharge port and screw blade for the machine can extend the service life of equipment. The unique water level regulating device and the anti-sludgedesigh at the cone drum improve the flexibility of the equipment. The shockproof and shock absorption designs of the base make the equipment more stable and lower noise in the process of operation.
Technical details:
Characteristics of Jie Neng LWJ starch dehydration machine:
1.Drum and other main parts are made of corrosion resistant stainless steel
2.Helical pusher use special wear-resisting measures,it can weld cemented carbide protective layer or hard alloy sheet.
3. Large Long diameter ratio,High speed.Drum cone has varied angles structures
4.Alternately, the Pin gear structure and planetary gear structure differential which have heavy loading and large transmission ratio, or hydraulic structure.
5.Differential rotational speed and torque can be adjusted automatically,when the material concentration and flow varied.
Our Factory:

Zhejiang Jieneng Pro-environment Technology equipment Co., Ltd is a professional supplier and pioneer of mechanical manufacturing in environmental protection industry. Our company is located in Lanxi Economic Development Zone, in the middle of Zhejiang,near Yiwu. Our main products are centrifuges, decanter centrifuge, centrifugal machine, sewage treatment equipment, desilor, splitter, automatic punching machine, Horizontal spiral centrifuge and atmospheric dust removal equipment. We hope to use our company's professional experience in the field of mechanical and electronic automation to save resources for future's generations.
Certificates:
We have gained ISO9001 management system certifications and ISO14001 environment system certifications. We have repeatedly been rated as a trustworthy , observe contract and keeping promise enterprise.
Our Service:
Our products are used in the environmental protection industry, food industry, chemical industry and so on. Usually it used for various types of sewage treatment and solid-liquid separation of various types of mixed liquid.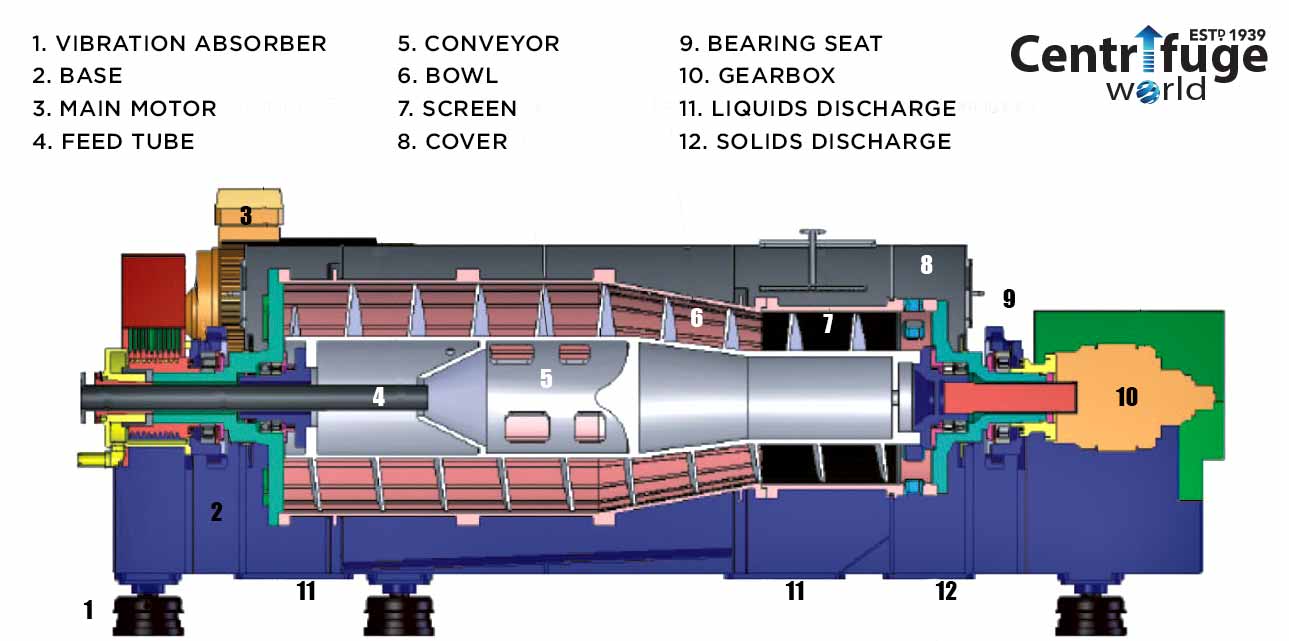 FAQ: