Hot Selling LPF-JD Series Kitchen Ventilation Hood Electrostatic Oil Fume Purifier
| | |
| --- | --- |
| Supply Ability: | 30,000 Piece(s) per Month |
| Shipping: | customized |
| Payment Terms: | L/C, T/T, Western Union, MoneyGram, Safebuy, Other, Paypal,Alipay,Wechat |
| | |
| --- | --- |
| Export Markets: | North America, South America, Eastern Europe, Southeast Asia, Africa, Oceania, Mid East, Eastern Asia, Western Europe |
| Place of Origin: | Guangdong in China |
| Packaging Details: | 1115X1095X1098 cm |
Quick Details
Type: Other
Certification: CCC,CE,GS,UL
Voltage: 220
Power: 1.25
Brand Name: POPULA
Type: HPF-JD
After-sales Service Provided: Overseas third-party support available
Speed: 900-1400rpm
Air Volume: 10000
Model Number: HPF-JD
Mounting: Wall Fan
Blade Material: Stainless Steel
Specifications

Our factory Guangzhou Popula Jiuya Fan Co., Ltd.:1. Established Year: since 1996;2. Location: Foshan, Guangdong, China;3. Employees / Area: about 1000 employees about 115,000 m2 (including 55,000 m2 standard workshop);4. Product / Service: Specialized in R & D, manufacture and sale of ventilation equipment. A wide range of fans & blowers (more than 100 models) New product Misting fans; 5. Equipment: CAD & CAXA design sustem MGS & CAT testing system Testing Center for Fan Aerodynamic Performance and Motor Performance. Laser and digital-controlled devices for machining, stamping, cutting and etc. 6. Certificate: ISO9001:2008 / CE / SASO /CCC;7. Honor: China's Well-known Trademark the 1111th-114th Canton Fair Senior Partner the 111th-114th Canton Fair Official Designated Product ( for the Misting Air Cooler) China's Top 10 Brand of Fan Quality China's Quality Top 500 Registered Supplier of Euro Info. Center; 8. Core Philosophy: Pursuit of Excellent Quality with Great Efforts; 9. Business Principle: Honesty based, Innovation Pragmatic, Management Strengthened and Aim high.

FAQ:
1, the boot red light is off:
(1) Check if the 220V power supply is turned on;
(2) Check if the air switch is closed;
Remedy: Reconnect and close the air switch.
2. the red light is on and the green light is on, but the green light flashes intermittently:
(1) the input voltage is too low, and the high voltage power supply enters the protection state;
Remedy: Connect the purifier to the switch separately and replace the cable with more than 2 square meters
(2) the breakdown of the insulating material causes the discharge of the electrode to the housing.
Remedy: Replace damaged insulation
3, red light, green light, but the discharge of a large amount of smoke, the general reasons are:
(1) the purifier's movement and the filter are not cleaned in time, so that the internal grease deposits are blocked.
Remedy: Clean the movement to remove oil
(2) Insufficient processing air volume causes the purifier to be in a high-concentration fume for a long period of time; excessively high wind speed causes the fume gas to be purified without being purified.
Remedy: Install a matching fan or hood.
4, red light, green light is always off
(1) the high-voltage power supply fuse or transistor is damaged.
(2) breakdown of the ignition coil.
Remedy: Replace damaged components or replace high-voltage power directly.
5 power protection air switch trip reset, observe the high voltage module is working
(1) Reasons for still tripping and solutions:
A, there is a power cord insulation damage or aging leakage, replace the power cord.
B. Internal short circuit of high-voltage module, replacement or repair.
C, leakage protection switch quality problems, replacement
D. There are impurities in the electric field, remove debris, and try again after manual reset.
E. There is accumulated oil, water and other dirt at the insulating pillar, remove
(2) Return to normal: Indicates that the temperature in the electric control box is too high or the humidity is too high.
6. There are continuous squeaking sounds or "zigger" sounds in the electric field. The general causes are:
(1) Foreign matter in the electric field.
(2) the distance between the electric field and the housing is too close.
(3) the polarity of the electric field is reversed.
(4) the plate is too wet.
(5) Poor grounding or electric field plate spacing is too small.
Remedy: Allow the fan to run for 20 minutes, dry the inside of the device, clear the oil and foreign matter, connect the ground wire, and adjust the distance between the electric field plates.
7, purifier shell hemp feel
(1) the device is not grounded or grounded, so that static electricity generated during operation cannot be released.
Remedy: the equipment should be grounded reliably, the grounding wire resistance should be less than 2 ohms, and the grounding wire should be in good contact with the housing.
(2) Insulation aging of power cables
Remedy: Replace the power cord.

8. Are you a factory or trading company?

we are factory with 115,000 square meter modern standard, we have the international first class.

9. What are your major marktes? --- Middle East, Southeast Asia, Australia and Europe
Commercial Electrostatic Air Purifier from this supplier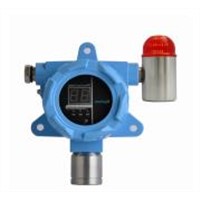 FOB Price: 1.00-9999.00 USD/Unit
Min Order: 1 Unit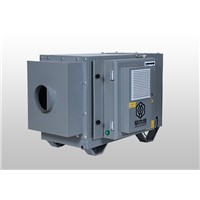 FOB Price: 1200.00-5800.00 USD/Set
Min Order: 1 Set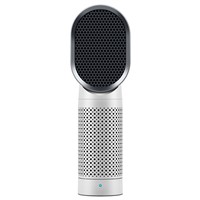 FOB Price: 31.00-32.99 USD/Other
Min Order: 50 Other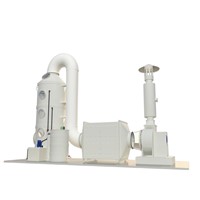 FOB Price: 500.00-15000.00 USD/Unit
Min Order: 1 Unit
More products from other suppliers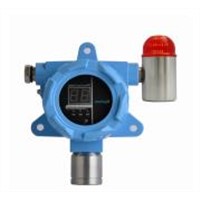 FOB Price: 1.00-9999.00 USD/Unit
Min Order: 1 Unit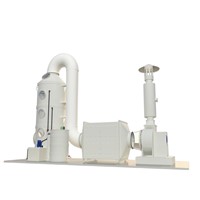 FOB Price: 500.00-15000.00 USD/Unit
Min Order: 1 Unit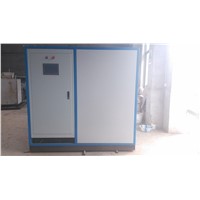 FOB Price: 3.00-6.00 USD/Cubic Meter
Min Order: 1 Cubic Meter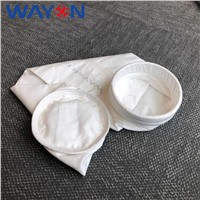 FOB Price: 15.00-35.00 USD/Piece
Min Order: 100 Pieces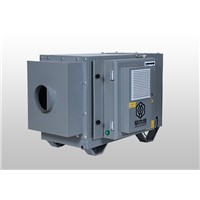 FOB Price: 1200.00-5800.00 USD/Set
Min Order: 1 Set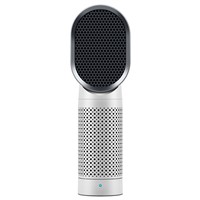 FOB Price: 31.00-32.99 USD/Other
Min Order: 50 Other
Maintenance Commercial Electrostatic Air Purifier Suppliers :
Can't find a suitable Supplier or product? Entrust ECVV to purchase the well-chosen Chinese products with high cost performance.
Learn More>>
Start Safebuy Order
Communicate with Supplier
Sourcing from ECVV