Home
>
Products Catalog
>
High Mppt 150-450vdc Input Small Power 1hp 2h 3hp 5hp Solar Pump Inverter for Irrigation
High Mppt 150-450vdc Input Small Power 1hp 2h 3hp 5hp Solar Pump Inverter for Irrigation
FOB Price:

170.00

-

180.00

USD/Piece
Supply Ability:
6,000 Piece(s) per Month
Shipping:
by sea/ by air/ by express
Payment Terms:
T/T, Western Union
In Stock
ECVV Safebuy Services

According to the requirements of buyers, ECVV.com will purchase the cost-effective Chinese products for you from the well-chosen suppliers database which was accumulated in the past 10 years.Learn More>>

Safebuy Service Guarantee

Provide financial security for multinational purchaser; Determine delivery time and acceptance product according to the purchasing requirements; Arrange Chinese export declarations and international logistics; Provide unified delivery of products from different suppliers.
Related products from verified members
| | |
| --- | --- |
| Place of Origin: | Guangdong in China |
| Packaging Details: | paper box, wooden carton |
Quick Details
Type: DC/AC Inverters
Output Voltage: 220VAC
Input Voltage: 150-450VDC
Output Type: Triple
Brand Name: ZK
Output Current: 16A
Output Frequency: 0-50HZ
Weight: 3.6KG
Size: 302*212*231
Model Number: SG320-4K0GB-2S
Color: black
Protection function: 20 kinds of motor protection
Overload tolerance: 150% rated current 60s
Application: all kinds of 1/3 phase pumps
Motor type: PMSM and IM
MPPT( maximum power point tracking): 99.6%
OEM: OEM
Solar pump system consists of: Solar panels/water pump/solar pump inverter
Max Input Voltage: 150-450VDC
Pump Motor Voltage(V): 220VAC
Specifications
Shenzhen ZK SG320 Solar Pump InverterFully automatic system using variable speed drive compatible with AC, 1 /3-phase, submersible and surface mount pumps, and high efficiency PMSM Pumps. the system is composed of a PV generator, a pump and a solar pump drive. Based on the design philosophy that it is more efficient to store water rather than electricity, there is no energy storing device such as storage battery in the system. Solar Water Pumping Solution is a fully automatic system designed to provide water at affordable cost for people with limited or no access to electricity. It uses the most advanced S300/3200 variable speed drive to regulate the speed of a 3-phase AC motor depending upon the solar energy available from the solar panel.

how does it work?
An arrays of solar panels generates the power and voltage required for the SG200/320 solar inverter to drive the motor. the solar pump inverter converts the DC voltage input to a 3 phase AC output with variable voltage and frequency. the MPPT algorithm of solar pump inverter extracts maximum power available from the solar panels during the day and operates the motor at variable speed based on the power input to the inverter. the frequency range in which the inverter operates depends upon the motors peed, hydraulic system and the power available from the solar panel. As the sunshine varies during the day, power input to the inverter varies and generates variable V/F ratio thus controlling the speed of the motor, which in turn regulates the pump impeller speed.
It is no need install battery for investment saving.
It is very suitable for 110VAC/220VAC/380VAC induction motor pumps and PMSM high efficiency pumps.
We also provide 1.5kw solar voltage booster to increase your solar panel voltage for saving solar panel sinvest.FeaturesControl mode: VF for induction motor pumps, open loop vector control for PMSM high speed pumps
MPPT function: always performance MPPT for gain highest efficiency
CVT: When sunlight is good, can select CVT control for excellent stable frequency output.
Dry run function: When little water or no water for pumping to protect pumps.
Maximum current protection: set maximum current protection is available
Minimum solar input power: When low power input, inverter no work
Stop frequency: Lower than stop frequency, inverter no work
Sleep mode: if lower than sleep voltage, inverter go to sleep, it will wake up when DC voltage rise.
Flow and generated energy calculating and monitoring
A lot of fault protection. Short circuit, ground short circuit, phase loss, over current, overheat
Built in RS485 interface, it is easy to connect GPRS remote controller.
Specifications

Item

Specifications

Input

Rated Voltage/Frequency

150-450VDC for S2 220V pumps, 0.75KW-4.0KW( support output single phase)

250-900VDC for 4T 380V pumps, 0.75KW-15kw

250-800VDC for 4T 380V pumps, 18.5KW-500kw

Recommended MPPT voltage(VDC)

S1 series: Vmp 131 to 350 VDC

S2 series: Vmp 280 to 375VDC

4T series: Vmp 450 to 750 VDC

VFD Efficiency

above 96%

MPPT Efficiency

above 99.6%

Power factor

above 0.94( with DC reactor)

Allowable Variablerange

Voltage:-20%~+20%, Frequency:±5%

Output

Rated Voltage

0~110V 220V 380V 480V

Frequency Resolution

0.01Hz

Overload capacity

G type-150% Rated Curren/1 minute,180%:10s,200%:rated

Basic Functions

Motor type

Permanent magnet servo motor and asynchronous motor pumps.

Solar pump control special performance

MPPT ( maximum power point tracking), CVT (constant voltage tracking), auto/manual operation,

Dry run protection, low stop frequency protection, minimum power input, motor maximum

Current protection, flow calculating, energy generated calculating

Running mode

MPPT , CVT, variable frequency mode

Communication

RS485 Standard Interface,supporting two formats MODBUS protocol

Protection

over Current protection;over Voltage protection;under Voltage protection; over heat protection;Overload protection

Environment

Altitude

below 1000m; above 1000m, derated 1% for every additional 100m.

Temperature

-10℃~+50℃

Ambient temperature

Less than 90%RH, no water condenses

Vibration

Less than 5.9m/sec 2(0.6G)

Storage temperature

-30℃~+60℃

Structure

Level of Protection

Standard IP20, operation IP54 IP55

Cooling-down method

Forced air cooling

Installation

Indoor, ,free from direct sunlight, dust, corrosive gas,Oiliness gas, water vapour
Selection of solar panel

Input voltage, power solar panels selection

Pump Model

Inverter model

Vmp

Voc

Total power of solar panels

110VAC pump

SG320-1S

110*1.41=155VDC

190VDC

≧(1.3 to 2.0) rated power of pumps It is also depend on the quality of solar panels. the more power input, the better performance

220VAC pump

SG320-2S

220*1.41=310VDC

372VDC

380VAC pump

SG320-4T(MAX 800VDC) standard

380*1.41=540VDC

648VDC

480VAC pump

SG320-4T(MAX 900VDC) 0.75-15kw( above 15kw customized)

480*1.41=677VDC

812VDC
Application
the solar pump inverters are widely used in photovoltaic systems such as irrigation, agriculture, fountains, etc., and are the key components of the entire
Contact information:
Lucy chen
Whatsapp is 0086 19860746202
Wechat is 0086 15976396077
Service Process

Service Guarantee
Free Service Charge

ECVV doesn't charge any service fee to Buyers for buying this product.

ECVV Supply

ECVV is responsible for supply, and provides product quality inspection, fund supervision and supply chain services.

Product Quality Commitment

ECVV China Sourcing Agent will assess the reputation and supply ability of the factory and conduct field trips to select the high-quality Chinese factories for buyers.

Deposit Service Commitments

In order to improve the quality of service, ECVV will charge for a 100CNY deposit for the agent purchasing order, and the deposit will be part of subsequent purchasing costs.

After paying a deposit, if the purchasing order is not completed because of unsatisfied ECVV services, ECVV will refund your deposit.
Solar Water Pump from this supplier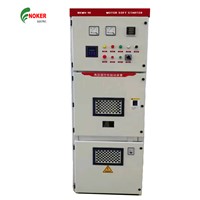 FOB Price: 10000.00-30000.00 USD/Piece
Min Order: 1 Piece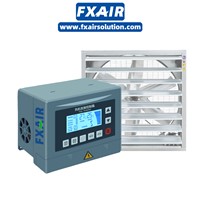 FOB Price: 52.00-80.00 USD/Piece
Min Order: 1 Piece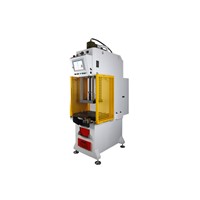 FOB Price: 80000.00-180000.00 USD/Unit
Min Order: 20 Units
FOB Price: 40.00-300.00 USD/Box
Min Order: 1000 Boxes
More products from other suppliers
Maintenance Solar Water Pump Suppliers :
Can't find a suitable Supplier or product? Entrust ECVV to purchase the well-chosen Chinese products with high cost performance.
Learn More>>
Start Safebuy Order
Communicate with Supplier
Sourcing from ECVV